One of the more popular debates between college football fans is which university is known for having the best history of players at a single position. The school's that are considered to have had the best history at a given position are given the unofficial title of QBU, WRU, RBU, and so on depending the position. As a USC alumni and fan, I will confidently debate with anyone that USC is both QBU AND WRU over the past 20 years. And luckily for me, people with no affiliation to USC agree with me..
ESPN named USC "QBU" and "WRU" for producing the nation's best talent at those positions in the BCS/CFP era.

USC also ranked in the Top 10 in four other position groups. 💪

#FightOn | #USCtotheNFL pic.twitter.com/D5PocHihyG

— USC Trojans (@USC_Athletics) July 24, 2019
While I agree with ESPN that USC should be considered both QBU and WRU, I won't argue with anyone that the Men of Troy deserve to be RBU (even though Reggie Bush is the greatest college football player of all time). Many schools will argue that they deserve to be RBU but the school that I personally have always thought deserved it (at least over the last decade) is the University of Georgia. For whatever reason, ESPN didn't even include Georgia in their top 5 but many people, including the school's official twitter account, disagreed for good reason.
— Georgia Football (@GeorgiaFootball) April 11, 2020
When you have Todd Gurley, Sony Michel, and Nick Chubb share a backfield together in 2014 and all put up stellar numbers over their time in Athens, Georgia, it's fair to say you should be RBU and as I've said, I have always agreed with that take but…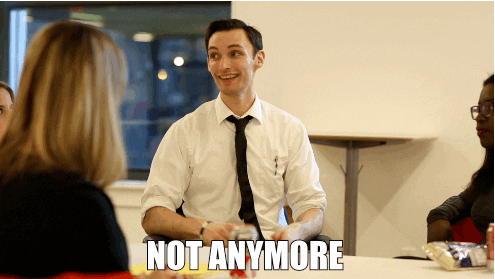 Yesterday the Cleveland Browns played the Houston Texans in what was for the most part, a boring, uneventful game for the typical NFL fan. However, for sports bettors around the world, it had one of the most INSANE endings of the season. Let's break down the situation…
The Cleveland Browns were 4.5 point favorites in this game, which of course means that had to win the game by 5 or more points. With 1:07 left in the game, and the Browns leading 10-7, the Browns had the ball on their own 40 yard line and were facing a 3rd & 3. Browns' bettors knew they would need a miracle as a first down would lead to the Browns taking a knee and getting stopped would give the Texans the ball back, which both would all but end hope for Browns' bettors. But then it appeared as if that miracle happened!! Former University of Georgia running Back Nick Chubb took a pitch outside. made a man miss, and turned on the jets with nothing but green grass in front of him as he was on way to the end zone, to give Browns' bettors a MIRACULOUS cover…. Until he didn't.
BROWNS -3 UP FOR WORST BEAT OF THE YEAR 🤯pic.twitter.com/nh7lIrlz1E

— Sandy Plashkes (@SandyPlashkes) November 15, 2020
At first, I didn't know what happened. I had assumed the touchdown had been scored and the Browns were an extra point away from leading 17-7 with the game out of reach. But then they showed the replay and it showed that Nick Chubb purposely went out of bounds at the 1 yard line to put, as my guy Sandy Plashkes said so well in his tweet, up for worst beat of the year.
While I understand that many are calling Nick Chubb unselfish and a great teammate for this move, as not scoring guaranteed that the Browns could take a couple of knees and end the game without the Texans getting the ball back, I am here to say that he is actually incredibly selfish! If Chubb does what he's supposed to and scores there, then this is a nonstory. But by stepping out of bounds at the 1, all of the attention actually is on him now. Nick Chubb should be forced to write personal checks to all gamblers and fantasy owners to reimburse them for the money he lost for his "unselfish" move.
This shouldn't come as a surprise that a running back from the University of Georgia would do something so selfishly evil. In 2018, another alumni for who I used to consider RBU, Todd Gurley, did almost the exact same thing.
Todd Gurley seals the game with a first down and the Rams are 8-0 🔥 @TG3II pic.twitter.com/gx2zVNbJky

— The Checkdown (@thecheckdown) October 28, 2018
Not only did Todd Gurley cost Rams spread bettors a win, he also cost those who bet the over on the total a win as well!! And to add insult to injury, Gurley laughed at all of those who had to pay for his selfish act.
What Spread😂😂🤷🏾‍♂️#RamsWin https://t.co/EncL6q9SqP

— Todd Gurley II (@TG3II) October 29, 2018
And this is why I, on behalf of gamblers everywhere, will not only be eliminating the University of Georgia from RBU consideration, but also will be CANCELLING anyone who ever took a handoff as a Georgia Bulldog until further notice. Please respect my decision.