Unless your willing to sacrifice kids, there's a major issue here.
The province released the framework of a back to school plan for kids in Ontario today and it looks like it was written by a group of individuals who haven't left the house in 5 months or they don't have kids.
Here's the summary
grades 9-12 (HS) will rotate in and out of classrooms with no more than 50% of enrolled kids in school at one time, alternating days or mornings/afternoons
Masks are mandatory for students grades 4-12
No more than 15 kids per class
Teachers and staff MUST wear masks at all times
NO team sports
NO student to student contact
Well, it's not ideal but at least we have the bare bones of a plan to send kids back to school after a 6-month break.  I know parents who worked are getting fucked over by any plan that includes distance learning but if your child hasn't learned to read and write on their own by the 9th grade, you have other issues.
While the majority of parents are psyched about getting their workday back it seems ridiculous to me we're leaving kids under the age of 9 out of the mask loop.  Teenagers are capable of following guidelines but 6-year-olds?  Forget it.
Little guys and girls are like Petri dishes of disease who bring viral death home for their moms, dads, granny, and gramps every time they get off the school bus so it's weird leaving them off the mask list.  Toddlers pick their nose, cough openly, and put their dirty booger covered busy hands in their mouths nonstop, and we wanna give them a pass?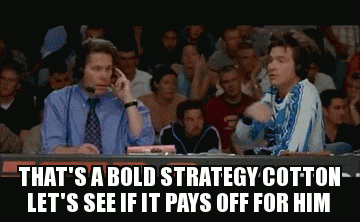 Train your toddler to wear one.  Tell them all the animals on Paw patrol called last night and demanded your little man or woman wear it or rubble dies in the next episode. And if that doesn't work.  Keep them home and work on some scissor skills and coloring inside the lines until we have a vaccine.
They don't learn anything until the 4th grade anyway.