It's been a long time since I've gotten a chance to do this.  This, meaning the ability to sit down at my desk, smoke something nice, listen to moody hip-hop, and let my hands do the talking instead of my mouth for once.  It's soothing in a way, as my hands seem to have an easier time keeping up with my thoughts than my tongue does.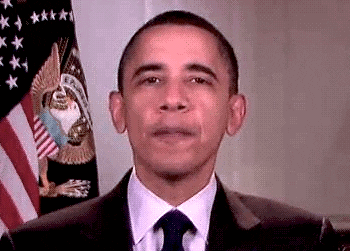 Often, I find myself stumbling over the constant output of information my brain sends out; it's a gift and a curse that I wouldn't trade for anything.  It wasn't that long ago that my brain barely registered the emotion known as "excited", and I still don't get very excited when I win at air hockey or trivia, usually to the dismay of my opponent. But I expect to win, so doing so is merely completing the task at hand. I chalk that up to arrogance more than a lack of emotion, however, and not because I'm so overwhelmed with negative feelings and severely sleep-deprived that I have forgotten to put on my happy face in the most literal sense possible.
I have a lot to be excited about these days, and I'm not afraid to show it.  My life has done a 180 in 3 short years, and I am proud as fuck of the person I have become.  In May of 2016, I felt like the world was caving in on me, despite that not being reality other than hosting a cavalry of anxiety that was firing nearly 24/7.  Today, my world is caving in on me a little bit, but it doesn't feel like it.  I am thankful to be free of most of my anxieties, but I have been putting off some self-care in place of hard work.  Time and money can heal most ailments, two things I haven't had a whole lot of in recent months, but I've kept faith in the few short months since Dean was brave (read: stupid) enough to bring me into the fold.
For context: I quit what I thought was going to be my career on Valentine's Day of this year.  Well, I didn't quit, so much as I went for a drive to blow off some steam and just never found a good enough reason to drive back.
Not even to get my phone charger…like, the one that comes with the phone.
Currently, I am employed by 4 different companies, and I started a separate business with 6 exclusive clients.  What's that word I used earlier…excitement?  Yeah, I got that shit in spades.  Disappointing people I care about is an emotion that makes me extremely uncomfortable, and I've put myself in a position that even sleeping in an extra couple of hours can potentially piss off a lot of people.
And you know what?  I fucking love it.  Because I know I can handle it. 
So, if you are suffering from anxiety, and you happened to stumble across this combination of thoughts and confessions, if nothing else, hear me out on this: be honest with yourself.  All the things that you worry about, real or not, it doesn't matter.  Whatever you are ashamed of, whatever you can't cope with, whatever you can't stomach about yourself….accept it.  Breathe it in.  Bathe in it.  Become it.  And once you finally understand it, then let it go.  Extinguish it from your psyche.
The same chemical imbalances that kept me in my bedroom for days at a time, are now fuel for my creativity.
Perhaps that's naive for me to wish the same for everyone else, but forgive me.
I've really only been alive for a few years.