Millennials are having less sex than Generation X'ers and the answer is just a few clicks away.
With internet pornography being so diverse and accessible, my theory is, that Millennials aren't having less sex per se, they're just going about it by themselves like the sad, lonely, tech – obsessed dweebs that they are.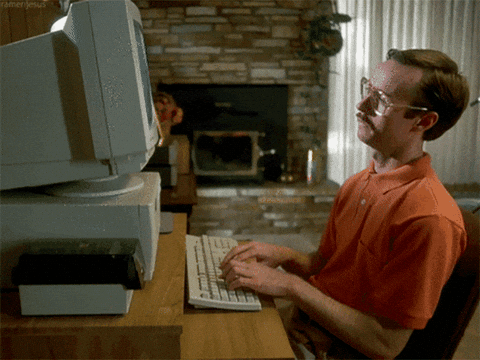 That's right.  Millennials are Perennial Masturbators.
I am a millennial.  However, like most millennials born in the early to mid – 80's I think I fall into that Xennial category of Millennials which identify more with Gen X than we do with Gen Z/iGen.
Let's face it; Millennials are the isolationist generation, head down, ear pods in, staring at the phone, tablet, and laptop.  They don't go out with their friends to meet people for potential romance they swipe right on a screen.  So why look anywhere else but the screen to get off?  Internet porn has all of the proclivities that one desires, whether it is cuckolding, taboo familial sex, or taboo familial cuckolding.
AND IT'S FREE!
AND IT'S AVAILABLE IN VR!
AND YOU DON'T HAVE TO GET OVER YOUR SOCIAL ANXIETY TO ATTAIN IT!
AND THERE'S A VIBRATING GADGET THAT FEELS LIKE A PUSSY OR A DICK DEPENDING ON WHAT YOU'RE INTO AND IT'S ANOTHER PIECE
OF TECH SO ALL YOU DO IS WIN WIN WIN NO MATTER WHAT!
Except you lose.  You lose out on the opportunity to experience mind-blowing sex with another human and the connection that's established during as well as afterwards.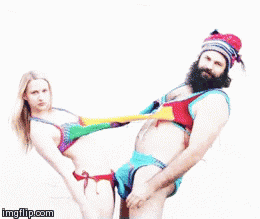 But you also lose out on the chance to contract an STI so that's sort of a win.  But then if your phone or computer gets a virus then you lose.  Curing computer aids is both expensive as well as embarrassing.
I suppose one good consequence of Millennials having less sex is that it directly correlates to less little humans being born on an already overpopulated planet.
Kudos to you for fighting climate change one wank session at a time.  Or you can put down the gadgets (that heavily rely on plastic components) that you so adore and start fucking one another.  When they look back at our era history will frown on us.  We weren't The Greatest Generation, hell we weren't even the Silent Generation – thanks to social media, and we definitely won't be remembered as the Baby Boom Generation.
No, we will be known as THE MASTURBATION GENERATION.