Yesterday, the hockey world pooped their collective pants after a rumor circulated that Patriots owner was interested in buying the Ottawa Senators.
Kraft is the most successful owner in the history of professional sports.  6 Super Bowls in 17 years, nine AFC Championship Games, and sixteen AFC East titles.  Not bad.
A rumor like that is especially exciting for Senator Fans who have had their will to live crushed by uber dick, Eugene Melnyk
Sure looks like Robert Kraft just bought the Ottawa Senators
The rumors were based on a Snapchat post by Kathryn Kraft who Sens fans hoped was related to Robert which alas, she is not.
Robert Kraft's office cleared it up yesterday saying 'Robert Kraft does not have a grandaughter named Kathryn' and buying the Senators for 500mm is hilarious.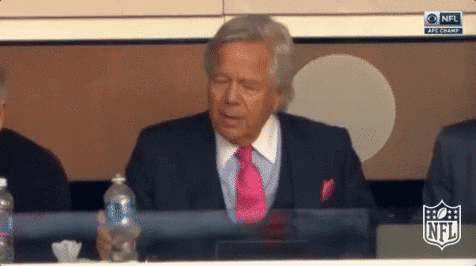 Asking Kraft to buy the Senators would be like asking Auston Matthews to play with your men's rec league team.  A nice thought with no semblance of reality because there's ZERO upside.
Kraft probably doesn't want to inherit millions and MILLIONS in the operational dept.  He most likely isn't interested in inheriting the worst GM in the NHL and he's sure AF won't want to spend the bulk of his winter in Ottawa.
Eugene Melnyk being sued by a US Casino for 'dishonored bank drafts'
It was terrific seeing the hopeful Senators fan beg for it on Twitter, BTW.
Why the fuck would Robert Kraft buy the Ottawa Senators. Are you people that stupid? 😂😂

— Steve (@STV1993) October 5, 2019
PIP PIP
D