She's now the most popular wife in the country and few know too much about her.
Well, a portion of that is about to change. Friend of the Network Sarah Ayres has had a whirlwind of a few weeks because of this…
And has decided to chat about her experience this week on the "Travel Cast". HERE
I know everyone wanted to get her husband David's take and there was no shortage of press on the matter. Like This
And This
However I wanted to hear from Sarah and what SHE went through. Not only is she one of the funniest in the land but how can you anyone ignore the woman who has to sit in practice after practice on cold benches in hopes her hubby will achieve HIS dream.
The one who's life also was turned upside down (in a great way)  and who wasn't afraid to drop the famous "F" bomb when her husband got the call to go in!
We chat last min travel, passport hell, what's next for the two of them and what she learned from the whole experience about being ready at all times for excitement.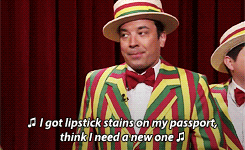 Plus, my Co-Host Mercedes just celebrated the 10th anniversary of the 2010 Olympics in Vancouver and talks about it!
Happy Listening…