Plus I saw this Lazyboy that fills up your beer in the armrest.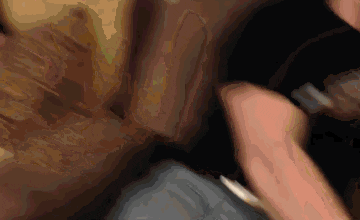 Seriously,  what a time to be alive.
JOHN TAVARES BACKHAND OT WINNER 🚨 pic.twitter.com/8njuWmDCTv

— Flintor (@TheFlintor) February 10, 2019
My night started with Raptors on the Laptop, Leafs on TV.  I wanted to see Mark Gasol's debut against the Knicks (Losers of 16 in a row), but I also wanted to watch the first meaningful Habs/Leafs game since '64.
First, I had no Idea Deandre Jordan was a Knick.  Seriously.  At one point the Raps were down 11, Jordan hammer jacked one, and was soooo pumped.  It was hilarious because the Knicks are playing for cap space next year and management hopes they don't win another game with Zion Williamson in this year's draft.
Zion is easily the most exciting player since LeBron in terms of raw athleticism.  He's a freak.  6 ft '8, 285 lbs with a 40 inch vertical. If he were in the NBA, that would be 10th best behind Grayson Allen (who blows).
GOOD GOD Zion Williamson! 😱 pic.twitter.com/e13rP7McYD

— Basketball Forever (@Bballforeverfb) February 10, 2019
We will be back up with NBA Draft markets shortly.

Zion Williamson prior to tonight was the red-hot -500 favorite. RJ was the star tonight but our traders want to put up Zion even shorter, closer to -1000.

Can anybody see a scenario where he doesn't go no.1?

(via @theACCDN) pic.twitter.com/miTA8WI7fg

— PointsBet Sportsbook (@PointsBetUSA) February 10, 2019
RAPTORS
Danny green was huge from 3 with 14 pts as the raps went on a 13-2 run in the 3rd and won 104-99.
Perfect road trip. #WeTheNorth pic.twitter.com/xE91uNwbal

— Toronto Raptors (@Raptors) February 10, 2019
🗣️ ANOTHA ON3 pic.twitter.com/VmRHedbzRO

— Toronto Raptors (@Raptors) February 10, 2019
Practicing for the #MtnDew3PT contest @DGreen_14 | #WeTheNorth pic.twitter.com/WLZFynZpq1

— Toronto Raptors (@Raptors) February 10, 2019
Gasol played 19 minutes-ish and was good.  Sneaky.  He was 3-7 with 7 pts and a handful of rebounds a couple of steals and assists. What stood out were his hands and his defense.  He moves his feet way more than JV (not hating on JV so, relax) on defense and his hands are way more active.
His first bucket was a seven-footer, but he drew contact and made the nifty little one hander:
Raptors are now 41-16, a game and a half back of the Bucks for first in the East.
After the Trade for Gasol, it's the first time I've legitimately entertained the idea of the Raptors playing in a final.  2 years ago after losing to the Cavs after tying the series at 2's; I couldn't see a path to the finals unless there was a huge change.  I was so conflicted because they were FINALLY a REALLY good NBA team.  I think they'll win the east, but Giannis freaks me out.   He buried the Raptors the last time they played, and he was everywhere.
Giannis slams it hard on Raptors' defense pic.twitter.com/uXHPtGWxAY

— The Render (@TheRenderNBA) February 1, 2019
I'd love to see Raptor fans tear this city a new asshole with a legit chance to win a championship.  They have to win the east to have a chance, and this best chance they've ever had. Ever.
I have zero faith in anyone beating Golden State in 7 games but it would be a bonanza for Toronto and might be enough to get Kawhi to think weird, and sing an extension.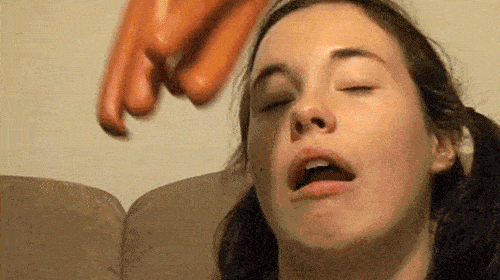 LEAFS
John Tavares went 'Backie Shelf' on Carey Price as The Leafs beat Montreal 4-3 in OT, IN Montreal tonight to complete the sweep for Toronto.  As unreal as Tavares goal was,(and to piss @darenmillard off) Marner had the primary assist; a spicy little between-the-stick-and-the player-number.  Have a peek:
JOHN TAVARES BACKHAND OT WINNER 🚨 pic.twitter.com/8njuWmDCTv

— Flintor (@TheFlintor) February 10, 2019
Oooooooohhhhh.  Embarrassing, right?  Disrespectful.
If you ask Mitch's dad, it's an 11.2 million dollar pass.  In reality, it looks more like a. 8.5×8 year pass.
An absolute classic to watch too.  Habs scored first.  Johnson scored to tie it up on an excellent wrap-around pass by Hyman making it 1-1.
Andreas Johnsson 🚨

Mango is on 🔥. 1-1. pic.twitter.com/KPAKJqnCMa

— Flintor (@TheFlintor) February 10, 2019
Toronto goes up 2-1 on a seeing-eye shot which someone on Twitter called a "Snipe" which made me laugh.  I love it when homer reporters call screened, seeing eye shots "Snipes."
LONG RANGE RUSSIAN SNIPE! ZAITSEV 2-1 LEAFS!! pic.twitter.com/6rDelje0QX

— Leafs Society (@LeafsSociety) February 10, 2019
tfw Zaitsev gets his first snipe of the season #LeafsForever pic.twitter.com/lnCwaw7CTd

— Mike Commito (@mikecommito) January 24, 2019
Here's the "Snipe":
Nikita Zaitsev 🚨

Seeing eye shot from the point. Leafs up 2-1. pic.twitter.com/vsyAoQ8VVv

— Flintor (@TheFlintor) February 10, 2019
Habs scored two unanswered in the second and third before Swedish God, William Nylander beat price low(ish) blocker side to tie it @ 3's.  I hope someone got Kyle Dubas reaction to that goal too.  I've seen too many tweets from too many Leaf Psycho's taking Rhino dumps on Kyle Dubas lately, and it's starting to piss me off. It's an excellent contract for EVERYONE, so please STFU already and let the man work.
WILLIAM NYLANDER 🚨

Tie game. pic.twitter.com/JkErqmdEqa

— Flintor (@TheFlintor) February 10, 2019
Speaking of Kyle Dubas and Leaf Psycho's, I'm starting a new feature called "Maple Leafs 'Psycho Of The Week'. "
Today's is a noooo brain-ski:
@kyledubas you need to have a chat with Babcock,everybody can tell that nylander should be back with Matthew's/kap now that hes back to normal but Babcock sucks cock and cant see it lol marner tavares hyman.matthew/kap/willy is the 12 punch wtf man its bs

— MACLEAN (@mac_leafnation) February 10, 2019
I think the Fentanyl kicked in around the last 40-60 characters, but:
1) I Highly doubt Mike Babcock 'Sucks C*&k'.
2) I also highly doubt Kyle is gonna see that you tagged him in this tweet If by chance he did, there's even less of a chance he's going to show this to the coaching staff and say "Ok you cock suckers, MACLEAN @Mac_Leafnation says Nylander should be back with Matthews so let's give that a go now, OK?"
Tonight was a prelude to what we might get in the spring too.  A meaningful Habs/Leafs series in the Stanley Cup playoffs between two really good hockey teams.  The Leafs would be heavily favored and rightfully so but Carey Price would be the X factor and he's a big X factor.
With that OT win, Toronto is 3 pts clear of Montreal so huge swing, especially against a division rival.
SHOUT OUT TO:
Kyle Lowry.  I've watched a shitload of Raptor Basketball ad that was the most disruptive I have ever seen Kyle on defense:
#KyleLowry LOCKDOWN pic.twitter.com/u64FLXq3AB

— Toronto Raptors (@Raptors) February 10, 2019
Kyle Lowry lets Dennis Smith Jr. know he's seen allllll that bs back in North Philly growing up. Not flyin here. pic.twitter.com/WC05cOHVvr

— DaveEarly (@DavidEarly) February 10, 2019
I'm happy Kyle is still a Raptor.  Maybe I'm an insensitive asshole, but I was fine unloading him for Conley because of his back, and he seems to get a weird in-game shit face from time to time and I don't like it.  But he was unbelievable on D today tho, and took some significant charges, to so I'll lay off his back.
What a time to be alive though.  Seriously.  The Leafs are deep AF, The Raptors will probably see their first NBA finals unless Kawhi gets hurt.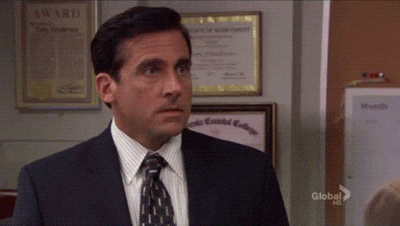 It's just nice to finally turn on SportsCenter and not skip past the reason I turned it on in the first place.
MARC GASOL
Played great.  Raptors won.  Whatever.  This cat is so well spoken, it's scary.  Shug did a post on Gasol spending time in the offseason trolling for refugees in the ocean…
Video – Meet Marc Gasol, The Newest Raptor Who Spends His Down Time Rescuing Migrants
….I guess I shouldn't have expected some Bargnani-like marble-mouthed take on fitting in.  Man, Toronto is going to love this dude.
Sunday Bonus.  Kalen Allen, the food critic on the Ellen show, reviews microwaved fried chicken today.  You should watch it.  It's fucking hilarious.
We are in our final days… pic.twitter.com/YW1J0d12Wn

— Kalen Allen (@TheKalenAllen) February 9, 2019