I really tried to not lump Cox in the same shit pile as his grandstanding brethren, Steve Simmons and Bruce Arthur. I know people love or hate Damien. I worked with him once, met him a handful of times and he seemed tortured. Like he's afraid to have a normal conversation or look you in the eye. We did Prime Time together once and he was terrific on air. When we turned the mics off he pretended I wasn't there. I asked him if he still enjoyed radio when he leaned back in his space-age studio chair and replied with disinterest "I make more money and work less" as he continued scrolling through his phone. That was it.  Innocuous experience but I got a small glimpse of why he's disliked.
Today Cox lost his marbles sending this fucking stupid, tone-deaf tweet after we learned Mike Babcock's abuse gave former player Johan Franzen PTSD and depression causing him to quit playing.
If I'm an NHL coach, I guess I now assume all conversations with players are on the record and judge myself accordingly.

— Damien Cox (@DamoSpin) December 2, 2019
Hot take Damo.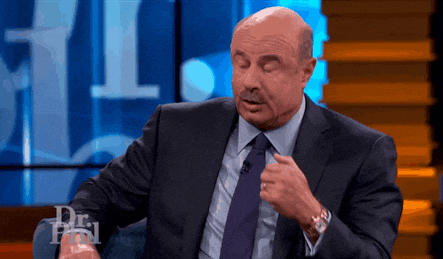 unbelievable. Twitter has a delete option.

— Barkus Stroman (@SlappyShalom) December 3, 2019
That's his intent, so really he's 50-50

— mayo🌹🍞 (@dawgznyr) December 2, 2019

Maybe Damien's problem is he doesn't know this IS about abusive asshole bosses in the workplace because he was that asshole in the workplace.
Maybe Damien hasn't been bullied or experienced a terrible moment in his life where no matter how hard he tries he's subjected to emotional abuse. Or maybe, just maybe, Damien thinks there's 'No school like the old school" where you could behave inappropriately when no one's looking so it's off the record.
ICYMI last night Damien Cox accidentally tweeted an attempted slide into the DMs and now he's locked his account. pic.twitter.com/emz2V3I0Vp

— Sean Craig (@sdbcraig) June 15, 2016

Classic
Damien's a troll and by troll standards, he's one of the best. He's also a really good writer and knows how to get press so I give professional credit where credit's due.  I just think this is a massive Gamble of a tweet that whether he meant it or not, minimizes abuse.   This one's different because we're talking about abuse behind closed doors and for him to miss that makes me wonder what's wrong with Damien IF, that's how he meant it.  He's usually aired on the side of whatever social issue has the most upside for him personally so I'm surprised he's using abuse as a sarcastic footnote in a tweet.
Guys like Babcock who hurt people in private are cowards.  Coincidentally, so are guys who use people with mental illness caused by abuse in a tweet just to look like an Edgelord.
UNLESS Damien is saying it flippantly like a statement of the obvious to a barista while waiting for coffee at the Starbucks in his building.
I just know no one liked it and it seemed disingenuous to me.  Meh, whatever it was, it worked…
Congratulations on reaching a new low in your *cough* career….

— OHLBlogger (@mma_hockey) December 2, 2019
you mean like this? pic.twitter.com/wZFGVc7p0u

— dirtbag daddy (@dirtbag_daddi) December 2, 2019
— Dan Silver (@dsilver88) December 2, 2019
@DamoSpin is such a loser cuck

— David Baxter (@Baxman86) December 3, 2019
Poor Cox.  You just HATE to see it.  But now, I get it.