We've re-engineered deanblundell.com, and it would be a huge help if you could take a tour and tell us what you think.
Lots of people are pissed about losing out the old app; I get it.  We unsubscribe to the service from our app provider because deanblundell.com is the app and comes with a neat trick. 
APP
Open deanblundell.com up on your phone in your browser and note the bar at the bottom…
Press it, and the options list will show up
Hit Add to Home Screen, and you are in Bizness.
Android?
Chrome and open deanblundell.com.  Tap on the vertical ellipsis (three cool dots, top right I think) button for options.  Select "Add to Home screen."
A prompt will appear and you can name the shortcut to the site or leave it the way it is.  Tap "Add", and you're done, kid.   Just like that.
It's called a 'Progressive Web App' which means you don't have to eff around in the app store and it functions like an app because it is.
PODCASTS
Don't forget the Podcasts are now available on Spotify, iTunes, and Google Play.
@Daren Millard Pod 'The Chirp' is the best new pod you'll hear.  Daren corners storytellers and players, current and past and he's the best at it.  Can't tell you how much I love listening to this Pod.  If you wanna know what the Tkachuck kids will sound like when they are 50, listen to #3.  Hilarious.
#4 The Chirp With Daren Millard With Scott Hartnell and John Garrett
We built the site with 'user experience' being the second most important thing next to content.  If there's any way we can make this easier for you to you and access, we'd like to hear from you.  [email protected] for your comments.
NEWSLETTER
Sign up for the newsletter!
Unlike Facebook we don't share your info.  You own it and we want it so we can stay in your universe.  That's it. Sign up because we're giving away a bunch of free stuff soon and we want you to have fresh podcasts, news, and what we do in your inbox in the morning.
NEW STUFF
Look for a new music section called 'The Pacha Sessions' with our man Dan Dwoskin from the band "The Honeyrunners".
Dan has always had a major Boner for Toronto music, and he's way plugged in.   We've wanted to add a music bit for a while but had no interest until we did some research.  I'm not above being wrong if it means we can make money and drive clicks plus I think Dan knows 'The Weeknd' or knows someone who knows him, so that's a plus.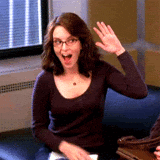 Look for a new Pod From our newest blogger 15 year NHL Vet Matthew Barnby, those cool "You're Ok" throw pillows, and your first newsletter soon.  In the meantime don't be a dick to people.  Life's better that way.
Cheers.
Dean