Hahahahah. Oh man, what a comedy yesterdays NFL slate of games was. There was some pretty big stuff on the line and trying to figure out who was going to make it vs who was going to be eliminated via wins, losses and ties was like solving the DaVinci Code.
Hours of research later I find out that if the Eagles could beat the Washington Football Club on Sunday night the New York Football Giants would make the playoffs.
Not only was Philadelphia up against the story of the year with Alex Smith nearly dying and returning to play football and lead Washington to its first division title in a handful of years, but the entire Eagles starting roster was ruled out.
Despite all of those things, it was 17-14 heading into the 4th quarter. Young, future QB Jalen Hurts primed to lead the Eagles to a comeback win on Sunday night and gain some confidence and momentum moving into the next season.
Enter Doug Peterson.
Doug in all his glory decides to not only fuck the Giants( which is fine he doesn't owe them anything) but also shake the confidence of is rookie starter and puts in backup Nate Sudfeld into the game.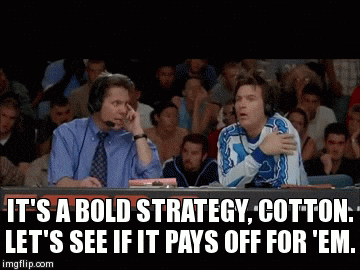 Spoiler alert, it didn't pay off for em. The SNF crew of Chris Collingsworth and Al Michaels didn't mince words when trying to breakdown the decision.
Al Michaels and Cris Collinsworth rip Doug Pederson and The Eagles organization for tanking and I'm here for it pic.twitter.com/JUg9tiuAss

— Jeffrey Walizer Jr (@JWalizerJr) January 4, 2021
And it went just as bad as you might have thought. He threw an interception and lost a fumble. 2 turnovers in 3 snaps. A clear tank job right in front of our very eyes. Now, I don't know if Doug was intentionally trying to fuck the Giants but post game he defended his choice saying was playing to win….
It ended in a Philadelphia loss and the Giants missing the playoffs.
Giants fans right now.
Giants fans when they see Doug Pederson pic.twitter.com/gZGWNVR7CN

— NFL Memes (@NFL_Memes) January 4, 2021
No team should put themselves in a position that another team has to lose for you to win so I don't have any sympathy for the Giants. However when you look at the overall decision it wasn't good for anyone. Jalen loses out on an opportunity to gain some confidence and it openly looks like you are tanking.
I stand by my statement that Dougie Tanks needs to be fired out of a shit cannon. The Philadelphia fans deserve better and so does Jalen Hurts.