With all of the top players available signed, and only a few notable veterans still available, NBA free agency has come to a crawl in recent weeks.  And while I plan on keeping an eye on where guys I am a fan of like Jamal Crawford and J.R. Smith eventually end up, there was only one more player that I really wanted to make sure didn't sign with one of the teams I cheer for.
Luckily, I knew the Lakers wouldn't want him because Lebron likes to surround himself with guys who like to work hard, and are currently employing better options at that position while looking to potentially add Andre Igoudala.  The Raptors talk has been ramping up in the last few weeks as well, which had given me cause for concern.  With propaganda like this from our very own Shug McSween, I was worried that all these "good vibes" and "positive thinking" would make people forget about what an asshole this guy is.
So with all this being said…when Adrian Wojnarowski had the scoop (as he always does), I said to myself:
Thank GOD that asshole is going back to Atlanta for his final season.
Free agent Vince Carter has agreed to a deal to return to the Atlanta Hawks, league source tells ESPN.

— Adrian Wojnarowski (@wojespn) August 5, 2019
That's right.  Vince "took-my-ball-and-went-home" Carter is thankfully NOT going to be wrapping up his career in Toronto, but rather fittingly in an Atlanta Hawks jersey, playing in front of a crowd that only cares about basketball when the team is winning – and 29-53 is not exactly winning.  The fact that Vince will play out his final days taking up a roster spot that a young, rebuilding team could desperately use on a prospect that might actually help them in the future is the perfect selfish ending, to a completely underwhelming career.
What exactly is he going to teach the young guys?  How to piss away All-World talent and accomplish nothing of significance in the NBA?  Sweet.
Look, I don't hate Vince Carter, I just hate those who lack accountability, and Vince has never come right out and said what needed to be said about how his tenure with The Raptors ended.  And for those of you who think we should just "move on" or "forgive", let me paint you a little picture.
Vince's worst moments as a professional athlete came long before the social media era, so imagine if an upcoming MVP-caliber player like Giannis Antetokounmpo just stopped playing hard.  Noticeably.  Like, averaging about half the amount of points he used to.  What if he told everyone he was going to stop dunking and then starting taking – and MISSING – a lot more jump shots?  What if he asked the team to trade him but then played like complete dogshit and acted like a little bitch the whole time?
Do you know what would happen?  Twitter, Facebook, Instagram, Snapchat, you name it…would go crazy.  Giannis would not be allowed to leave his house for fear of being PUBLICLY SHAMED by fans of his.  He and his family would receive death threats and other terrible hateful messages all throughout the days and nights.  And if he asked for a trade at that point, the Bucks would politely tell him: "start playing to your full potential, or even fucking half, so we can actually get some value for you."  Instead of just bending over like the spineless goofs that were running the franchise in Toronto at the time.
So how much of this criticism has Vince Carter had to endure?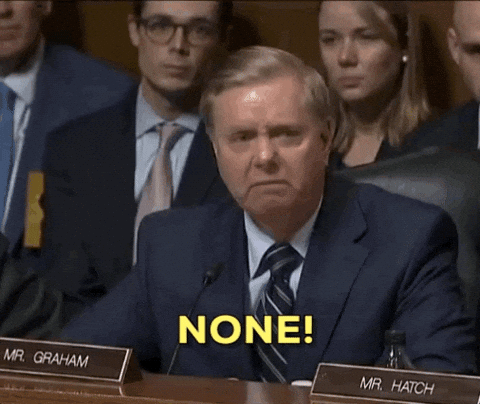 Fucking none.
Of course, I don't want any of these things to happen to Vince now, I just want him to own up to his shit.  Even a half-assed IG caption.  Just come out and admit that you are a pathetic excuse for a professional athlete that we should be celebrating for all your on-court accomplishments but instead, I keep hearing about how great of an analyst you're going to be.  LOL.
Make no mistake: Next summer, the competition for Vince Carter — the television analyst free agent — will be intense.

— Adrian Wojnarowski (@wojespn) August 5, 2019
I want to hear Vince Carter criticize players doing the great shit that he could never fucking dream of doing because he was too selfish and weak-minded about as much as women want to hear men give advice on menstrual cramps.
Maybe him and Ryan Hollins could do a podcast together.  Call it "Two Guys Sucking at Their Job – Again".
And don't forget to tune in to our latest podcast titled "Men on Menstruation" with Jimmy the Prince.