I'm old enough to remember when Newspapers wrote news without a greasy fucking motive.
Unfortunately, The Toronto Star (which was sold to an investor group recently for pennies on the dollar) is in the same position every newsprint/paper finds itself in so they've had to pivot over the past ten years into a tabloid set on ruining lives and reputations while sprinkling in some politics, and a spartan sports section for a generation of pussies.
The Star's target today?  Former Maple Leafs Darcy Tucker and Shayne Corson.
Jesse McLean published a story today about a 'tax scam' Tucker and Corson are embroiled in, suggesting they both owe millions to CRA over falls reporting of losses incurred investing in forex (foreign exchange currency).
The Star: Maple Leafs winger Darcy Tucker fed the puck to Shayne Corson, who snuck a shot past the goalie to help seal a 6-3 win over the Phoenix Coyotes.

(Ooooooohhh.  what imagery.  What penmanship.  What a fan.)

The men were more than just teammates; they were brothers-in-law and confidants who formed a pair that fellow Leafs called Brother Love, and their connection ran deep. A day before that Dec. 11, 2001 game, Tucker wired $32,000 to an account with a U.K. brokerage and joined Corson in investing in the risky world of foreign currency trading.

Their gambit scuffled in the early years, with Tucker and Corson each declaring millions of dollars in business losses.

But that was part of the plan, according to the Canada Revenue Agency.

The high-profile players' investments were actually a tax sham designed to minimize the CRA's cut of the millions they made from their NHL salaries, the tax agency alleges.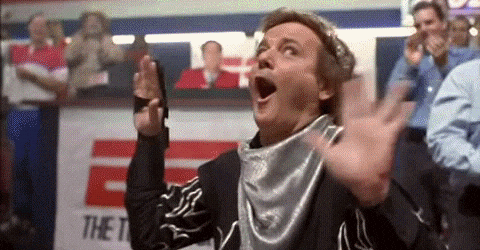 Wow.  That's hard-hitting stuff, Jesse.  Millionaires are trying to avoid paying an egregious amount of taxes?  Incredible. You've picked up from a steady stream of court filings publically available to anyone who's bored or desperate enough to look for famous names to sewer on a fucking Wednesday for some cheap clicks.  Congrats Jesse.
There are probably THOUSANDS of CRA related court cases on the court schedule during a calendar year but Jesse and The Star didn't pick up those stories because the names on those court docs didn't play for the Leafs 20 years ago
The high-profile players' investments were actually a tax sham designed to minimize the CRA's cut of the millions they made from their NHL salaries, the tax agency alleges.

"These trades did not actually occur," government lawyers allege in an ongoing court battle with Corson. Instead, it was an elaborate "tax loss creation scheme that used the appearance of such trading to generate a tax deferral and permanent tax savings."

In court filings, Tucker and Corson deny the CRA's allegations, saying the trades were real and were legitimately done with the intention to make money through currency speculation. Both men say their currency trading yielded a profit in subsequent years, and the income was reported and taxed.
Oh.  So, more of the same information about millionaires trying to avoid the taxman.  Brilliant.
The rest of the story as written by Jesse can't be accessed unless you pay $1 or use a site called 'Outline' which enables you to read paywalled posts for free but don't bother.  If you trust me, just know that Shayne and Darcy are going to court to defend themselves against the CRA and if they lose, they are in deep shit just like every other human being who tries to get creative when they avoid the taxman.
Big fucking deal.
We're in the middle of a racial reckoning and the start of the second CIVID19 wave that's already killed 10,000 Canadians.  The economy is in the fucking toilet, food banks are running out of food, and kids aren't going to school in Ontario. Toronto's Star's answer?
'Let's take a big steaming shit on a couple of former Leafs for trying to dodge taxes!'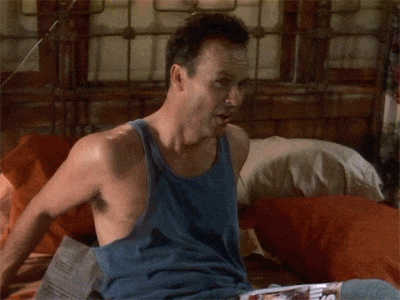 Jesse McLean is the Toronto Star's ferret and I'm familiar with his work.  Full disclosure; Jesse was the reporter who colluded with Lawyer Kathryn Wells which led to our show being canceled seven years ago.  He's such a dogged reporter he stalked a blind man for months after his editor at the time told him to 'go after the Blundell show'.  That's not reporting, that's creating a story to appeal to a reader base who love watching heads roll, depending on the head.
I wish Shayne and Darcy luck in their upcoming trial that's absolutely none of any one's fucking business unless you're a ferret from the Toronto Star.
Speaking of ferrets
For thousands of years, ferrets were used for hunting or ferreting rabbits and other rodents.  The ferrets long lean bodies and incredible sense of smell make them the perfect for chasing their prey from holes or burrows looking for a snack.
According to Wikipedia, Ferrets spend 14–18 hours a day asleep and are most active around the hours of dawn and dusk, If they are caged, , they should be taken out daily to exercise and satisfy their curiosity; they need at least an hour and a place to play.  Unlike their polecat ancestors, which are solitary animals, most ferrets will live happily in social groups. They are territorial, like to burrow, and prefer to sleep in an enclosed area.
Like many other mustelids, ferrets have scent glands near their anus, the secretions from which are used in scent marking. Ferrets can recognize individuals from these anal gland secretions, as well as the sex of unfamiliar individuals.  Ferrets may also use urine marking for sex and individual recognition.
Hot.
PS athlete tax evasion is boring, btw.  Get after the finances of someone on the Star's Board Of Directors.  That's the stuff we can all enjoy.
Dean