No school for the rest of the year! I knew it deep down but went with a janitorial source.
Meh, you win some and lose some.
Did we post the return to school?  Yup.  Do I care our source was wrong?  Nope
I love the hate, the anger, the gotcha tweets.
Yup. Post coming up. https://t.co/7za8enVcp1

— Dean Blundell (@ItsDeanBlundell) May 19, 2020
Ontario Plans to send kids back to school in June https://t.co/fngKiIhUMP

— Dean Blundell (@ItsDeanBlundell) May 19, 2020
@ItsDeanBlundell takes the L

— paul zang (@zang100) May 19, 2020
Come on, Dean!!! This is amateur stuff. You don't come out with breaking intel like this, just to be embarrassed. What's the deal? Did you get suckered or what?

— Devil's Advocate (@DevilsA62669071) May 19, 2020

(It's a blog, Cheif)
In this world, taking it in the mouth when you deserve it is key.
I love the anger from every meatball out there looking for some self-importance for all 30 of their followers.
(Here's the original post)
Just call me 'Scoops' from now on.
(this is where it went off the rails)
I'm not sure about the time frame or the details but expect Education Minister/Private schooled dickwad, Stephen Lecce, to announce back to school framework for all schools in Ontario starting the first week in June.
My understanding is there will be a hybrid back to school distancing learning back in place but Ontario is moving toward getting kids back in the classroom asap.
This guy can't report one thing right.

Maybe he should, I don't know, quit trying to be some kind of reporter. https://t.co/xfGO7fIUhI

— Leah Kessel (@leahflame) May 19, 2020
Hey Leah, It's a blog.  I addressed that already but if you need to hear it from me personally, here yar.
Back to school and masks https://t.co/4KbXKwsG1x

— Dean Blundell (@ItsDeanBlundell) May 19, 2020

(again, bitch all you like. If I cared I wouldn't be doing this)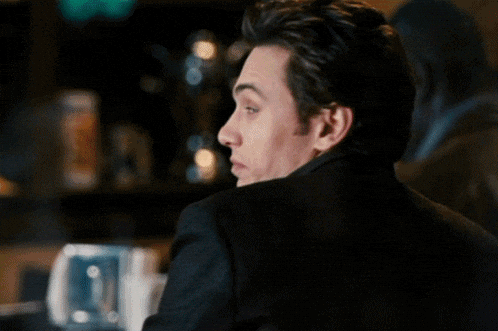 Pip pip!
DB
PS: Summer Camp is pooched too.
#BREAKING – Premier Ford says schools will NOT be reopening at this time, saying "I'm just not going to risk it" Ford says students will receive a report card. Ford also says overnight summer camps will NOT happen this year, but summer day camps could possibly proceed.

— Richard Southern (@richard680news) May 19, 2020