Goddammit, this video is such a great life lesson as to why YOU can do anything and the sky's the limit.
If this…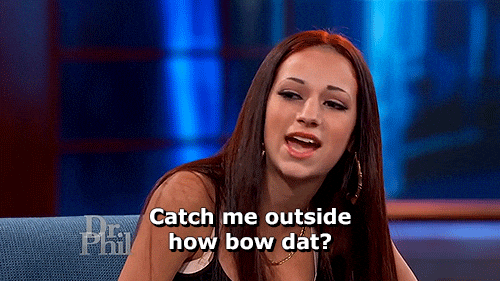 Can morph into a millionaire rapper, there's literally no fucking reason IMAGINABLE you can't become enormously successful.  The worst guess in the history of the Dr. Phil show, Danielle Bregoli, is now a platinum-selling rap star with more money than everyone in her former trailer park combined.  Maybe she's that real.  Maybe she's a complete hood rat and proud of it and that works like NWA were 100% who they said they were and we loved them for it.
that's why I love this whole thing.  It's like some fucked up study as to why shit happens, and I think it's because she's a genuine badass who really doesn't give a shit and you have to love that.  I don't hate it.
I can't understand a word she's saying and I don't care for the song but I like people that make us question how the fuck we all reached for the middle.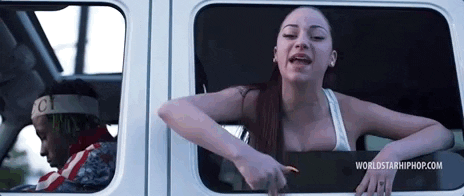 So what did I learn watching this video and reading the Lyrics?
Magic with the ratchet, make these bitches disappear
Itty bitty bitches in my mentions, listen here
Itty bitty bitch, I run the city like the mayor
The bitch with the red ponytail in her hair (In her hair)
Ridin' this beat like a motherfuckin' snail
Not a thing, but that's not the point kids.  If you give in to every basic instinct of how to act and what to do when you're a teenager, there's a very good chance someone will come along and nurture that into millions.  And parents, if your kid's an asshole, let him/her be an asshole.  It'll pay in the end.
Believe in you.  Always