Meet Sachdev Sidhu.  He's a researcher at the University of Toronto who claims he and his team have come up with a 'cure' for COVID19.  Not a vaccine, a 'cure'.
(Toronto Star)
Source:.Invented a synthetic antibody to eliminate the symptoms — from mild to severe — that has sickened five million people worldwide.

At the very least, he says he's kept pace with such multi-billion-dollar pharmaceutical giants as Regeneron, which is fast-tracking clinical trials of its own therapeutic antibody as a potential remedy for COVID-19.

"We both would eliminate the symptoms,'' Sidhu explains in his office on College Street. "Our antibody keeps the virus from getting into a cell.''

The paradox of frantic research amidst a pandemic is that urgency still demands patience, trial and error. Most potential breakthroughs fail. Yet Sidhu insists that his antibody — taken from E. coli bacteria and then grown in a Chinese hamster's ovary cells and formally called 15033 because it's literally the 15,033rd antibody his lab has concocted over many years — could be mass-produced within a month, maybe two, if federal health and research gatekeepers sign off.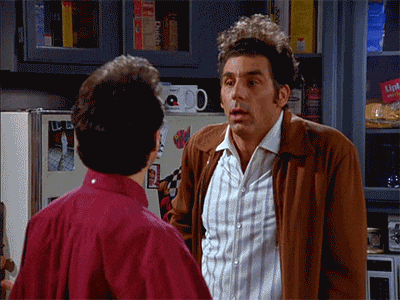 In a nutshell, 15033, says Sidhu, neutralized the virus in their analysis. "We have definitive proof of that. And we did that in 33 days. Other groups out there are doing the same thing. But I think we're one of the most advanced.''

Working in collaboration with the Washington University in St. Louis — which provided the live virus in human cells — the next step would be introducing the synthetic antibody to those with COVID-19. Will it eliminate the symptoms and prevent death? Again, Sidhu has no doubt.

"We have to do the final test in humans. But in a way, the science part is done. I don't have any questions anymore.''
Are these words of a man who's pulling a fast one or has Dr. Sidhu really found the key to getting us all out of this fucking mess?
I don't have time or the desire to keep shitting on wet markets in China.
I have no patience for conspiracy theories from 5G whackos.
I just want to know if Dr. Sidhu's 'cure' works and where you line up for clinical trials.
There isn't a drug company on the planet who isn't working on a vaccine right now and we're all aware of that effort.  Rosie DiManno's article on Sidhu's groundbreaking discovery of a possible 'cure', not a vaccine, is the first of it's kind and if confidence is an indication of the efficacy of his work, the good Dr has no question as to whether it will work or not.  After 15,033 failed attempts at finding a cure, he's convinced '15033' can save humanity and I'll take that hope to the hope bank all day long.  If it didn't work, I doubt he and his team of researchers would stop at 15,033 failures because they'd had enough and just wanted to make some scratch so they hustled out a completely ineffective product.
Cure's work just as good as a vaccine, kids.
I'm not surprised, btw. Canadian's, bro.
Canadians.