People with donut outrage oughta shampoo my crotch.
Canadians said to be outraged over PM Trudeau decision to buy donuts at a "pricy" donut establishment and not at Brazil-controlled Tim Horton's https://t.co/5qoNKhb7Zk

— Paul Vieira (@paulvieira) January 21, 2020
I guess Tim's isnt good enough at $10 a dozen. Nothing says I am middle class than $47 a dozen donuts. Just another elitist selfie moment.

— Brian (@bmcleod013) January 21, 2020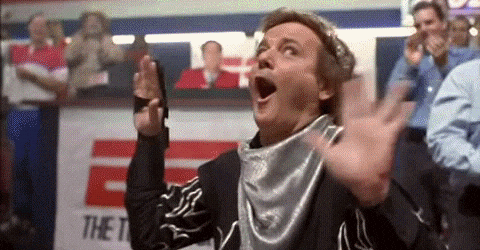 Fucking donut outrage strikes again. Trudeau might be a walking bowl of popcorn but the rejects taking to social media to shit on the guy for not buying Tim Hortons are painfully dumb.
Tim's is owned by Burger King which is owned by Brazillian investment company, 3G.  Tim Hortons is as Canadian as Donald Trump's mushroom dick.
What's wrong with some of you?  Are you just perpetually bored?  Are you too stupid to be trusted with on-demand smartphones and social media accounts?
Plus, who gives a shit if Trudeau wants to bring donuts to a meeting?  I think he's a show pony PM but he's bringing pastries to people who probably don't have Heads Of State deliver goodies on a daily basis.  Instead you meat wads come up with sob stories about how you can't afford THOSE donuts to find a community of like-minded folks with the same 'pubic' perspective.
Trudeau liberals are very good at attending ritzy affairs to talk about how they are "Going to help the middle class". We need Centerist politicians that want to speak TO the middle class (Tim Horton's donuts optional about $8 bucks) . https://t.co/toCoqDFf2f

— Prairie Guy (@gbobke) January 21, 2020
The funny thing is THIS is REAL outrage.  Fake outrage is for sports radio and American's.  These guys are actually pissed off that they're poor or hate paying taxes like EVERY OTHER PERSON living and working in Canada.  Listen, it sounds mean but it's not OhDoughnuts fault you didn't reach for the stars.  It's not Trudeau's fault you've experienced financial calamity and have to shop in the sale section at COSTCO (that's just the smart thing to do).  If you can get some outstanding shit for half the price everyone else pays, that's smart which explains you're stupid complaint, Frank.
I don't know much but I've learned not to have a problem when I don't want one.
Teachers strike with 5 kids should bother me but, I'm easy.  I get both sides and they're both being assholes but I didn't break my day up with pickups and drop off's.
Justin Trudeau spent 50 bucks on donuts for some people in Winnipeg.  Big fucking deal.  Those donuts are the least of your misappropriated tax dollars.
If you want to make a social difference, spend the time it took you to send that tweet and go shovel your neighbors driveway.  Adopt a dog at the local pound or take some of your old donut stained clothes to goodwill and STFU.
Your life will be way more peaceful than it is now, I promise.