We posted the Matthews' positive diagnosis story despite it being from Simmons's phlegm covered computer without commentary and about 2 minutes later Twitter turned into an electric factory of hate for the world's worst sports journalist.
And Pro Tip: Journalistic integrity isn't really a thing anymore.  You're either creative or you're an asshole.  Steve's the latter for sure for way more than this.
I hope that Steve Simmons career will end because of HIPAA against Auston Matthews.

Would be fitting and deserving for a garbage human being.
— Leah Kessel (@leahflame) June 19, 2020
All other NHL players that tested positive were not named … you know because: Respect. Steve Simmons just saw $$$ and decided respect didn't matter.

If I'm a Leaf – I never answer a question during pre or post game scrums for Steve Simmons again.
— Dylan Morrow (@Dylan_Morrow) June 19, 2020
Imagine being Steve Simmons, deciding to publish this invasion of privacy, then include this last line in the paragraph without any irony: pic.twitter.com/YIdtiNbgZ2

— James Wood (@James____Wood) June 19, 2020
How are there enough people left who haven't been blocked by Steve Simmons for him to be able to break news at this point? Is he just shouting it off his balcony or what

— SF (@s_findlay) June 19, 2020
BREAKING NEWS regarding Steve Simmons of the Toronto Sun pic.twitter.com/nHL2UC7FFB

— Bologna DeAngelo (@BolognaDeangelo) June 19, 2020
Steve Simmons is an actual shitbag.

— death metal dad (1312) (@briancrd) June 19, 2020
Fuck Steve Simmons. I've been saying that for years.

— Andrew Mollon (@AMollon) June 19, 2020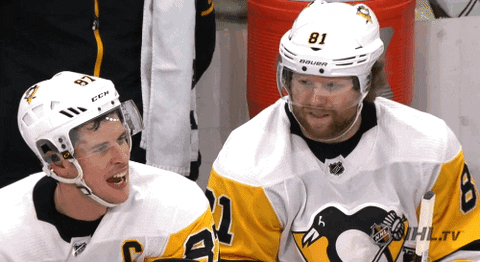 Is Steve Simmons an asshole?  Unequivocally.
Is he a 'shitbag'?  Not literally.
Is his grandstanding 'holier than thou' approach filled with lies about hot dogs and Phil Kessel myths?  From time to time.
Does he cry at 'Donezo' journalist group therapy on a bi-weekly basis?  I don't know.
Listen, I think Steve is a garbage journalist and a complete asshole but I don't think he did anything wrong by publishing Matthews's diagnosis especially if Auston is fine and recovering at home and he checked in with all concerned parties.
Keep in mind.  The Sun's legal dept would have cleared this as would his editor(s) so there wouldn't be confidentiality. Plus, even though most of you are pissed, you wanted to know that too so don't be a Doucher.
1. To the best of my knowledge, it's not illegal to post a diagnosis if it's accurate.  Simmons didn't publish any private medical information or reproduce medical information like charts, etc. so he was literally just doing his 'job'.
2. Simmons won't get fired for this so stop asking for his fucking head in a hockey helmet. This is exactly what he gets paid to do and why they love him at The SUN. It's about pageviews, baby. He was the only one greasy enough/with the balls to float that story but when you're universally hated, who gives a shit right Steve? What. Are people now going to SUPER DUPER hate Steve for pointing out Auston Matthews Has COVID19 and is recovering just fine?
I'm shocked this needs to be said, but under no circumstances do you "gotta give it" to Steve Simmons.

— ML7Hockey (@ML7Hockey) June 19, 2020
Amazing how the other players got to keep this news private. Steve Simmons has no shame https://t.co/ycJzM38OgH

— Andrew Jordan (@FairlyOrdinary) June 19, 2020
The one thing in Toronto everyone agrees on, no matter what else you disagree with:
Steve Simmons is the most hated member in Toronto sports media.

— Heimishe Hyman (@BayStreetBafoon) June 19, 2020

3. The anger coming from Simmons haters feeds my soul but are you the same people that beg for detailed injury reports and player transparency? Seriously?
This is more about people who hate Simmons having a public Steve Simmons bonfire on Social Media than anything else.
Did we know about Matthews's diagnosis? Nope. Not a clue. If I had his diagnosis confirmed, I wouldn't have posted it.
The reasons why?
1. One of our guys booted a Lowry story which was an honest mistake but decided as a company not to do that re people's health. I'll let other people take those bullets unless it's innocuous.
2. We've been sued once this week by an NHL owner. Twice, isn't a goal.
Oh, and 3. Because it DOESNT FUCKING MATTER.
If he has it or not, it doesn't change anything.  The season is probably still not gonna happen and if it does, He'll play.  So, what???  It makes me sick to my stomach, but I don't think Simmons's post was a big deal, IMO.
But keep those 'Fuck Steve Simmons into outer space!" Tweets coming. I've had an erection for the past 30 minutes.
Steve Simmons is a cunt, that is all.

— Tyler_popovic (@TylerPopovic) June 19, 2020
I don't know if I agree with you on this one, a lot of people like cunts. No one likes Steve Simmons

— Bologna DeAngelo (@BolognaDeangelo) June 19, 2020

Have a Great Weekend!
DB