Today amidst a growing call from literally everyone, including people that like him, Twitter finally flagged two of Donald Trump's tweets for having false or misleading information.
….living in the state, no matter who they are or how they got there, will get one. That will be followed up with professionals telling all of these people, many of whom have never even thought of voting before, how, and for whom, to vote. This will be a Rigged Election. No way!

— Donald J. Trump (@realDonaldTrump) May 26, 2020
If you click on that blue checkmark at the bottom of the screen you'll get redirected to this:
Fairly cut and dry.  Dickfarm Don sewered himself by suggesting the Dems were rigging the election because everyone might have to vote by mail because of the pandemic.  That's the insurance card policy he's selling if he loses or gets found unfit for office, It's 'Rigged'.  Always hedge your bets on vague generalizations and play the victim of a deep state conspiracy, I guess.
Naturally, Don then accused Twitter of election interference finishing with the call to all liars everywhere to be allowed to lie with impunity and somehow, call it free speech.
….Twitter is completely stifling FREE SPEECH, and I, as President, will not allow it to happen!

— Donald J. Trump (@realDonaldTrump) May 26, 2020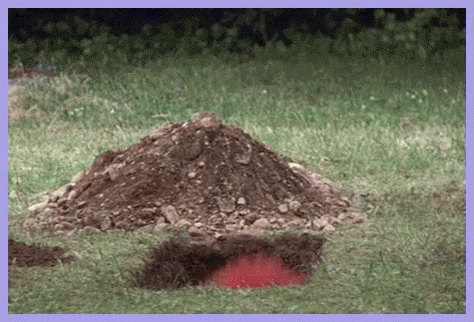 That's a nice clown show, down there.
I'm personally looking forward to the legal battles this starts now that Twitter is policing his shit.  He got AND gets away with saying things on twitter that might get someone else charged or sued and refused to remove his tweets so may this is their happy medium.  All I know is it's driving that droopy orange fuck, crazy and that's great content.
….One person lost to this invisible virus is too much, it should have been stopped at its source, China, but I acted very quickly, and made the right decisions. Many of the current political complainers thought, at the time, that I was moving far to fast, like Crazy Nancy!

— Donald J. Trump (@realDonaldTrump) May 26, 2020