I'm not gonna lie, I laughed out loud.
OOOOOOOOHHHHH.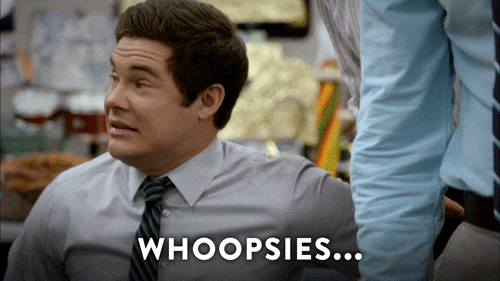 In Taiwan (that's where this happened) there's a dedicated person who takes the temperature of customers and a couple of squirts of Purell in EVERY store.
This woman just mixed the two up.
I wonder what she was thinking at the very moment she squirted rubbing alcohol into this man's eyes?  Maybe she was on her ninth hour of the worst job in the world and she was already thinking about sitting down at home with a glass of wine and 50 Shades Of Gray.  Maybe she's going through a breakup and she's lost in her mind.
You're hard-pressed to find an employee in their right mind who'd willingly squirt pure alcohol into a customer's face the second they show up so it was a mistake.
Still, if she can't take a forehead temperature or squirt sanitizer in people's hands properly, she's in deep shit.