Blah, Blah, Blah, medical exemption. Blah, Blah, Blah, dental floss.
Chris Sky goes on a verbal rampage upon learning he's banned from @FairmontHotels. I am skeptical this has anything to do with him "advocating freedom and human rights," although that's the narrative being spun.

"I'll never be staying here again."

Yes, Chris, that's the point. pic.twitter.com/pOC4oQFRiz

— Caryma Sa'd – Lawyer (@CarymaRules) April 19, 2021

'I'll never be staying here again!'
Pretty sure that's the idea (frosted) tips.
Protesting mask orders and lockdowns is covered by free speech. Harassing businesses and minimum wage workers is not. Chris Sky is a complete pigeon and @FairmontHotels decision is a private business choosing to decline individual patronage as their own protest. Well done! https://t.co/aQRvRM7BRR

— Rob Kivlichan | Criminal Defence Lawyer (@rkivlaw) April 19, 2021

Chris is KILLING Future Chris's ability to vacation anywhere. Not only is his name on Canada's 'No Fly List' but he's now banned from staying at any Fairmont property, ever.
He's also banned from Longo's and several other grocery stores around the GTA so he can't get food now either, so that's a bummer. Chris uses these videos to broadcast his hatred to other morons who then spam the shit out of those business's/people with shitty reviews because they are all passive-aggressive pussies who are scared of the sun.
It seems that anyone who interacts with Chris Sky is a potential target for online harassment. If he gets upset, he unleashes his horde on the business.

I received over two hundred 1-star reviews.

Let me know if you want to start a support group, @FairmontHotels. Or a lawsuit. https://t.co/tE6WpqyJrO pic.twitter.com/u0PJKP65Ix

— Caryma Sa'd – Lawyer (@CarymaRules) April 19, 2021

Pissy Chrissy is driving (can't fly) through western Canada, hitting up anti-mask rallies in AB and BC. He was in Calgary over the weekend pretending to be a rock star.
That's why he's doing this, btw. He loves the attention – he needs it. He may or may not believe what he's preaching but I'm 100% certain he has a boner for being a celebrity and he can't stop chasing clout to feed his Ego.
So inspiring…🥰 pic.twitter.com/UF3xvyjeiR

— Caryma Sa'd – Lawyer (@CarymaRules) April 18, 2021
Turns out hassling @LongosMarkets frontline workers for maple syrup is a ticket to signing autographs in Alberta. (Not a plane ticket) pic.twitter.com/sYDncsZpzW

— Caryma Sa'd – Lawyer (@CarymaRules) April 19, 2021
Chris will be on the show tomorrow at 3 for a debate.  He wants a real debate with 'timers and everything, so we obliged and made a kick-ass 60-second timer for him so if you plan on watching, know you won't get more than one minute of stupidity at a time.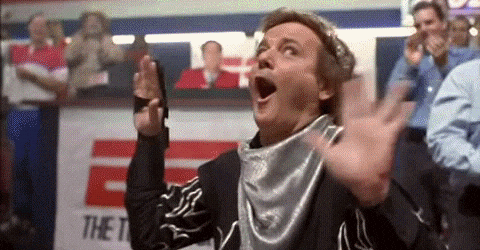 Tomorrow at 3 pm it is!
Subscribe below…