If you're a fan of Schadenfruede, watching the Super Trooper of Anti Maskers find out he can't board a plane because he's been labeled a terrorist (he made Canada's 'No Fly List'), Chris Sky's latest IG video is for you.
View this post on Instagram
Loud as a motorbike, but wouldn't bust a grape in a fruit fight.  That's Chris Sky.
Everything this cum sock does is out of self-promotion or selfish interest and the vehicle to the promised land of finally being someone he likes is misinformation and cocked up social media video where Chris fancies himself a disruptor.
He's not.  He's a small, willingly ignorant kid hiding behind steroids, sunglasses, and some brand new fake teeth he hopes will take him to the promised land of fame and fortune.
Note: He's leaving the airport like the big suck he knows he is, mumbling something about the internet while threatening cops as he runs the other way.
Really courageous shit.
View this post on Instagram
"That's how you deal with tyranny"?
Apparently, Chris deals with tyranny by winning away like a bitch.  At least that's what we all just saw.
He's made Lester B. Pearson airport the backdrop for every act of civil disobedience he frames as 'freedom fighting' so that probably has something to do with it.
Maybe Chris isn't familiar with the 'Public nuisance' laws of Ontario, but he's really fortunate Peel Region's finest didn't knock out those sweet-looking veneers on the way to the car park.
Be a real shame if anything like that happened…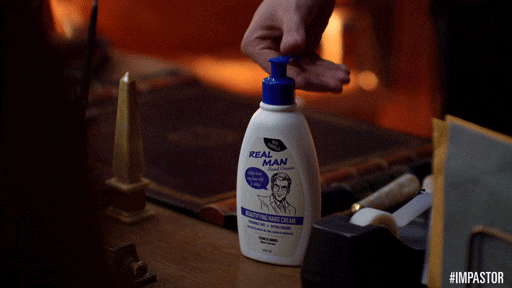 BTW, the 'No Fly List' comes with a lifetime membership so I hope Chris loves Ontario.
Dudes the biggest hypocrite douchebag ever What a goof He'll put a mask on to get a dick tatt'd on his neck He's the outcome of never being told no by wealthy parents pic.twitter.com/1JlaCmGxzl

— troy downey (@DJ_Masterfunk) April 5, 2021
Dean