OMG.  When did Hockey Night In Canda turn into a white propaganda agency run by interns?
I went out to see "Joker' tonight with my Girlfriend and loved the thing.  Joaquin Phoenix is sensationally creepy plus I got to watch the whole thing, all the way to the end and there was NO racism in the movie.
Unlike the Leafs OT loss to Philly tonight.
I walked in from the movie, threw on the final 2 minutes of a 2-2 game sat down in the chair with my coat on.  The next 3 minutes were a blur but at the end of those 3 minutes, Don Cherry might have lost his job and I missed the shoot out as did you.
Don, Don, Don.
Don Cherry Goes On Racist Rant against immigrants for not buying poppies for Rememberance Day. pic.twitter.com/ahSxfkipqQ

— GoatWorldSports (@GoatWorldSport1) November 10, 2019
I'm done trying to explain to people like @CoachsCornerDC that yes we too are Canadian, and that "us people" also sacrificed for the same freedom for all, side by side with other brave soldiers, even though we ourselves weren't afforded the same opportunities and freedoms. https://t.co/bG4aj81xUY

— Gurpreet Singh Dhillon (@gurpreetdhillon) November 10, 2019
Don Cherry flat out blames recent immigrants as the root cause of his completely anecdotal observation that fewer Canadians are wearing poppies these days. Ron McLean, who loves "grilling" Gary Bettman on otherwise benign issues, allows the remarks to stand unchallenged. Neat!

— Nathan Smith (@nrs82) November 10, 2019

Don has a history of sounding like he's pro-white anglo and I don't know the man well enough to say whether he is or isn't but what he said tonight is gonna be REALLY hard for Rogers to defend. Really hard.
What I don't get is why he felt he needed to go into that on Coaches Corner.
Let's play a quick game of 'Good/No Good.'
Reminding everyone in Canada to wear a poppy on remembrance day? Good.
Calling new Canadian's 'You people' and 'Whatever(s)' chasing that with the accusation they came here for the 'Milk And Honey'? No good.
Don has his supporters but they're not fucking helping with tweets like this.
Good on Don Cherry for calling out all new comers in the GTA for not wearing Poppies and not Honoring, Supporting or Appreciating our Veterans! Especially seems they came to a country to enjoy the Freedom they Delivered! Way to call a Spade a Spade!

— Kimmie_VanT (@Kimmie_VanT) November 10, 2019

Vague generalizations about all immigrants not wearing poppies don't need to be in a tweet or televised hockey games between periods.
And that's me saying that which is not insignificant.
Who Wants To See The Whole Shootout Anyway
Not me but I'm sure most people who invested 3 periods, five minutes of OT along with 4 hours of their appointed Saturday would have loved it.
Did HNIC just skip the first shooter of an OT LEAF game for a commercial?

— Dean Blundell (@ItsDeanBlundell) November 10, 2019
Yes. Wtf.

— Bryan Ballagh (@bryan70094903) November 10, 2019
Why yes they did. An epic night for #hnicshoutout #HNIC with The whole production. pic.twitter.com/Pal2OqfkDe

— Dean Blundell (@ItsDeanBlundell) November 10, 2019
I thought I was tripping from the edibles.. made me more high… pic.twitter.com/EiKh0YPOi2

— Tray (@Tray48664900) November 10, 2019

Jim Hughson tried to cover after returning from Commercial break, missing Tavares shootout miss saying 'WHOOP! they started the shoot out early, Tavares missed and Giroux SCORES!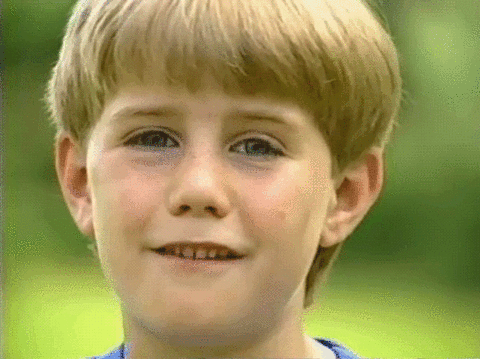 Is it really that hard to capture the ENTIRE shootout after staying with it for as long as you did?
Did it really start too early or were you getting those promos and commercials in to make sure you didn't have to run a make good for the client?
Do you trust Don Cherry to not offend 100% the Immigrant hockey demographic again or are we going to let this slide too?  I personally prefer you let it go because if he's this offside a month into the season he might be in blackface by Christmas and THAT'S gonna huge for clicks.
Epic work tonight CBC/Rogers/SN.  I know you can't control some stuff and some stuff you can't but that was truly entertaining to see the entire Leaf game come down to a chicken wing commercial triggering every Leaf Psycho.
Incredible.