Live feed shows the number of Canadians trying to enter the US. #nocanadian pic.twitter.com/Xi1MhFKale

— Nelson Millar (@NelsonMillar13) March 26, 2020
Source: The federal government says it's "strongly opposed" to the idea of sending American troops to the border to intercept illegal migrants as part of the United States' response to the coronavirus pandemic.

"This is an entirely unnecessary step, which we would view as damaging to our relationship," said Deputy Prime Minister Chrystia Freeland this morning, following the first public report from Global News that White House officials are thinking about stationing soldiers near the Canadian border.

"Canada is strongly opposed to this U.S. proposal and we've made that opposition very, very clear to our American counterparts.

She then paused and shrugged before continuing: "At the end of the day, every country takes it own decisions but ours is an important and valued partnership and we are making clear Canada's position."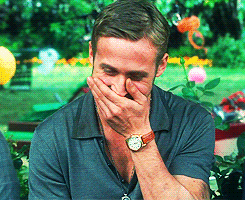 Fuck yeah.  Let's do this Donnie.  Send as many of your men and women in uniform to the border, now.  Nothing would make me feel more secure than knowing America's finest are preventing ANY illegal traffic crossing the border.
The United States is now the epicenter of #COVID19.  Numero uno.  Number 1.
As of today, the US as 84,000 confirmed cases of #coronavirus with 1200 dead.  1/3 of those are from NYC.
in 2019, 600 incredibly stupid people tried to sneak into America from Canada
in 2019, 30,000 desperate Americans tried to cross into Canada
While the rest of Canada is up in arms over Trump's announcement, I'm celebrating it.  I'm doing backflips over the notion Canada might be a little bit safer because of Trump's stupidity.  It's almost like he stumbled into a security measure all Canadians can get behind.
I mean, he's brain dead and unintelligible, but even a blind squirrel finds a nut from time to time.
Watch U.S. President Donald Trump's answer when asked about whether he plans to assign troops to the border with Canada amid the #COVID19 pandemic. #uspoli

Read more: https://t.co/4VbxzJxKOB pic.twitter.com/pgLyK8Th3J

— CTV News (@CTVNews) March 26, 2020
Trump's attitude and greed will kill countless Americans but his pure stupidity will benefit all Canadians if he stations military at the border.  I'd suggest members of the military turn around 180 degrees if they really want to make a difference.
Hey @realDonaldTrump… https://t.co/bGevDrx4aT

— Dean Blundell (@ItsDeanBlundell) March 26, 2020
Much appreciate, Donnie.  Send in the troops.
Signed,
Canada.