I'm sure Travis Dhanraj is a nice guy.  I'm sure of it.  I don't know him and he might be a total asshole, but I'm sure he's nice.  So stop saying it.  Nice people can still be totally self-centered virtue signallers too.
It's a problem when they are reporting on major international geopolitical issues, though, and Travis proved that with this fucked-up exchange with deputy PM Chrystia Freeland in Berlin yesterday.
Two Things to remember before you watch this:
1) Canada is leading the sanctions war effort against Putin's genocide of the Ukrainian people so it's kind of important for Canadian members to be on hand.  Or, "we're at war overseas" works.
2) This was Travis's first adult 'business trip' for his employer, CBC.  CBC is almost 100% funded by Canadian taxpayers.
SOOOOOOO GOOOOOOOOD. pic.twitter.com/0Mfo5ojgLN

— Dean Blundell (@ItsDeanBlundell) March 9, 2022
Freeland and Foreign Affairs Minister, Melanie Jolie, looked pleased.  Nothing like fighting a war on behalf of the ENTIRE fucking world while a jr reporter inserts his own self-importance during an international fucking crisis, huh?
I love that he went with "A LOT of people" and "They say".  The mark of a reporter who really did their homework on the fight over eating stale peanuts, drinking screwdrivers in business class.
That's what this look is.
Now, had Travis apologized for the self-centered approach to reporting on genocide (paid for by taxpayers), I probably wouldn't be curating the story.
Instead of eating shit and saying "Sorry.  Bad question.  Shouldn't have posted it but I value viral fame over responsible reporting", Trav tried to big dick everyone into thinking he's even more legitimate now than he was prior to embarrassing an entire profession.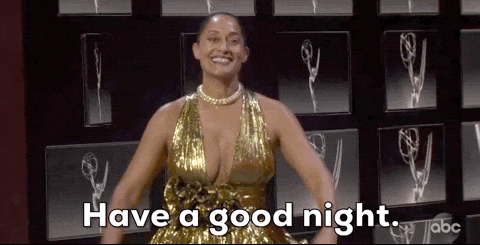 RIIIIIGGGHT.
As a firm believer in going to the source with a grievance, I filled Travis in on how to adult his way through this to achieve the best possible result:
Dude. No one liked it. Just eat the shit and try again tomorrow. Don't be weird. https://t.co/AHFM6ABuyg

— Dean Blundell (@ItsDeanBlundell) March 10, 2022
Pro Tip, WORLD: the next time you get caught in a lie, say or do something totally selfish or stupid because you feel pretty good about who you think you are, apologize, STFU, and be better.  Seriously.  It's not that hard.
You feel better when you acknowledge a mistake, it endears you to others who make mistakes, AND you build reputational capital among your peers.
Wild, huh.  Being a good person, doing the right thing, and being accountable for your mistakes work.
When you try to cover your tracks with bullshit, you end up getting ratioed, people take you less seriously AAANNND, you can't be trusted.  The last one is REALLY important, btw.
It helps avoid cyber murder too…
Anyone wanna see a murder? https://t.co/IAHV1JIXIe

— Dean Blundell (@ItsDeanBlundell) March 10, 2022
lol @CBCToronto pic.twitter.com/yQGVNkS7dX

— Rob Gill 🇨🇦❤️🇺🇦 (@vote4robgill) March 10, 2022
— Max Fawcett (@maxfawcett) March 9, 2022
(Max Fawcett's GIF game is all-world)
Canadian mainstream traditional media failed.  It's a toilet.  That's not it, though.  Travis failed all on his own, then doubled down trying to find a way out of the Twitter woods with soggy matches.
Dude.  Don't make it weird.  Just buck up, eat the shit, and be better today (assuming you put away the selfish gaslighting questions), and you'll be fine.  Maybe just delete it all and pretend like it never happened.
That's what other conservative journalists do.  Seems to be working.
DB
Travis didn't sleep at all last night, btw.  No way his phone isn't laughing at him in his brain right now.