If your heart doesn't bleed for Pauline and Geoffrey walker after watching them desperately beg for her stolen purse back, you have no soul.
Pauline is beside herself as Geoffrey kindly asks for it back and I can't help but well up with big 'Soft-Hearted Dean' tears while seething with anger at the same time.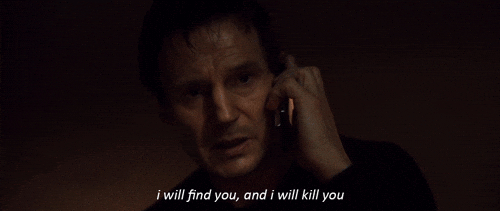 Pauline and Geoffrey are a British couple who document their 70-year love affair on IG.  She quilts and he documents…
…or he sings about Brexit and records it himself…
…or they pull selfies at the local legion for a Peter Pan Pantomime performance…
…or celebrating Pauline's birthday, Geoffrey and Pauline are the sweetest love birds you'll ever come across.
That's why I'm so mad.
Be kind to our seniors.  Sure they may be slower behind the wheel and still use handkerchiefs, but beautiful souls like Pauline and Geoffrey deserve to live out their time in comfort, happiness, and peace.  
When bad things happen kindly folks like Pauline and Geoffrey Walk, I get angry.  It's instant.  I want to form an away team to Canvas Leicestershire, England to return Pauline's purse along with the head of whoever swiped it.  It's part of my DNA and always will be.
'Soft-Hearted Dean' has been living harmoniously with 'Revenge Dean' all the other Deans inside this Dean.  To cope, I focus all the hatred that bubbles deep inside me on people like the stain who stole Pauline's purse.
She's feeling a lot better thanks to all those messages about her stolen Purse so If you could send her a quick note to tell her, you love her and Geoffrey along with a comment about her beautiful garden or incredible quilting skills, that would be great
She'd like that.
And btw, she's still VERY cross with the people who stole it.
Good luck Pauline.  If you need any help, let me know.