This is Jeremy Kappell.  He's a weatherman in Rochester New York was fired for calling MLK Park Martin Luther Coon King Park to most racists delight I'm sure.  It was a stumble; a stutter really (the perfect storm of a stutter) but it happens in spoken live Media.  There's no edit button or delay, and when you talk as much as this guy does, the law of averages dictates your going to fuck up.
High-profile weatherman Al Roker defended the meteorologist fired over the use of a racial slur on air, tweeting that "anyone who has done live tv and screwed up (google any number of ones I've done) understands" https://t.co/7dpZr2OlIV

— CNN (@CNN) January 9, 2019
White TV Weatherman Fired For Racist Slur Against Dr. Martin Luther King Live On Air.https://t.co/KE30MxBW4D

— BlackGlobalVillage (@BlackGlobeVilla) January 8, 2019
There's a huge difference between racism and a fucking mistake, and I'm sorry but this is an apparent slip of the tongue, but that doesn't stop people from gaslighting the whole incident on social media.  Do you know how I know?
A) I'm not stupid and
B) Don Lemon said it's not racist, just a slip of the tongue and he shouldn't have been fired.  Now, If Don Lemon says something isn't racist, it's unquestionable.  If there's a person on this planet able to find a shred of racism in any comment, suggestion, look to my man Don Lemon.  he gets to decide.
Especially a racist like the racist religious zealot weatherman.

It took you 3 tries to find the one you agreed with the most, huh? 😂

Get out of here, adults that don't believe in fables are talking. pic.twitter.com/afEc1dPE0f

— Cory Dickes (@stewiewithatuba) January 11, 2019
Not Corey Dickes, not a white person, a black person or Chinese person, gets to decide what someone meant when the screw a word up and it's painfully evident.  Done Lemon gets to decide.  So its settled.  Give the man his life back and chill out.  Don Lemon said it's fine and I'm 100% Serious.
You are a repugnant human. Call it a slip of the evil racist devil tongue, I can believe that, but you were seemless in your delivery, not even a breathe was taken, not a crack in the voice. This has been instilled in you since birth. It appears I typed racist devil, I misspoke.

— Eddie Hilton (@eddiehilton) January 8, 2019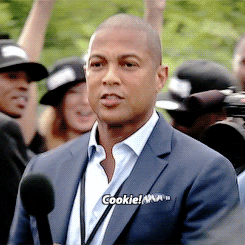 .
Twitter's fault.  100.   The good news?  He's no longer a weatherman in Rochester, New York.