Kyle Dubas said a swear word pic.twitter.com/eeDUtCPYDm

— Ah yes, the Leafs. (@LeafsAllDayy) February 24, 2020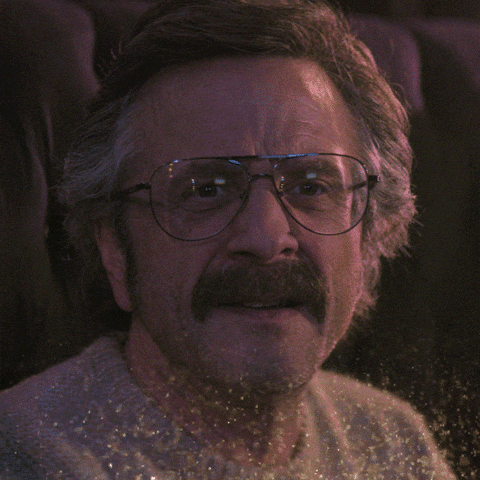 That's right Mark Maron, Godfather of the podcast.  'Oh, boy' is right.
Dubas traded for John Nobody and Whooda Fockares today after losing to a 43-year-old Zamboni driver (which was the sports highlight of my life btw).
I'm sure he tried and the sources we had were the same ones everyone else had who said all the same shit aaaaand nothing happened.  Nada.  Zip.  Zilchski.  Unless you count flipping Michael Hutchison to Colorado for Calle Rosen then it was a banner day for trades. Actually, getting Calle Rosen for Hutch was a goddamned stroke of genius.
My assessment?  Kyle is really frustrated and knows 2 things are true.
He's backed into a financial corner and this team ins underperforming.

He struck out BIG time today and he's publically dumping this on the players' lap.
I like it.
But, he has a hand in this too.  He constructed the team.  He signed the deals. But, he doesn't play the games and you're stupid if you think the team his constructed isn't capable of much more.
The last three games the Leafs got bombed by Buffalo, blanked the Penguins 4-dick then lost to a professional Zamboni driver.  That's a fucking roller coaster of Jekyll and Hyde proportions.  According to Kyle, that's why they didn't do shit.
Kyle Dubas on why they had a quiet deadline. pic.twitter.com/HdHstOmRdU

— Ah yes, the Leafs. (@LeafsAllDayy) February 24, 2020
That's who'd I'd blame if I was angry enough (which I'm not) to look for someone to blame in my spare time. The players.
David Ayres didn't beat the Maple Leafs the other night. The Maple Leafs beat the Maple Leafs. The same Leafs Team that fisted the Penguins 48 hours prior to David Ayres NOT beating the Maple Leafs. Therefore, it seems to me your anger should be directed at the Players instead of a guy who gave you EVERYTHING YOU ASKED FOR over the past 3 years.
And btw, while you were calling for his head on Twitter today, The Maple Leafs announce an extension for their most dependable player, Jake Muzzin.
Buzzing for four more years!

Jake Muzzin has signed a four-year extension. #LeafsForever

Details >> https://t.co/lIkeg622wr pic.twitter.com/3zyPXdHiDY

— Toronto Maple Leafs (@MapleLeafs) February 24, 2020

Not one of you noticed because you were too busy bitching about not getting an instant fix to help these poor little multi-millionaire athletes.
When everyone else is playing checkers, Kyle Dubas is in the corner asking his mom for a ride home. #FireDubas

— Hugh Jazz (@Hughjazz81) February 25, 2020
Kyle Dubas is the most arrogant GM in the league. Had to pay 44% of a guys salary to get that pick. What the fuck is he going to do with it? Draft the next Holzer? Get the fuck out of here. #FireDubas

— Hugh Jazz (@Hughjazz81) February 25, 2020
Honestly, I have had part time teenage employees who could've given better answers than the Clerk #FireDubas

— Rah42 (@rm90276) February 25, 2020
Whatever.  This city doesn't deserve an NHL team and today Leaf psycho's proved once again this fan base is the softest, most self-entitled group of assholes in the NHL.
WAAAAHHH!! Trade Nylander!
"WAAAHHHH!!!  Fire the coach!"
"WAAAAAHH!!!  Fire the GM!"
If the Leaf fan base were a person they would be the "affluenza teen' and I LOve it.
Is that why he said they were in a no win scenario against Carolina? You know if they win it's because it is their goalie and if they lose it's because the team is shit. He cares, and he should. He took a team with 105points and turned it into a complete shitshow #FireDubas

— John 🇨🇦🇨🇦🇨🇦 (@John45359393) February 25, 2020
He fired Mike because this team was ready to win now today they have to learn adversity not quite a team poised to win anything quite the hypocrisy no glasses because he doesn't need them because he's full of shit. #FireDubas

— Dan (@Trottalong1) February 25, 2020
The players YOU wanted that the Leafs overpaid for are in a playoff spot today and some of you want Kyle Dubas to make it all better by trading his way out of it?  That's fucking hilarious and coincidentally, it's the first thing they tell you NOT to do in parenting courses so your kid doesn't turn into a joke of a human being.