I dunno if you saw Maddow tonight but FUUUUUUCK, are all you Trump-loving, backwoods, wads are going to be sooooo pissed when you watch these clips.
#Maddow: What is the main inaccuracy or lie that you feel like you could correct?#LevParnas: "That the president didn't know what was going on. President Trump knew exactly what was going on. He was aware of all of my movements. … I was on the ground doing their work." pic.twitter.com/e4K2oLhJ03

— Caroline Orr (@RVAwonk) January 16, 2020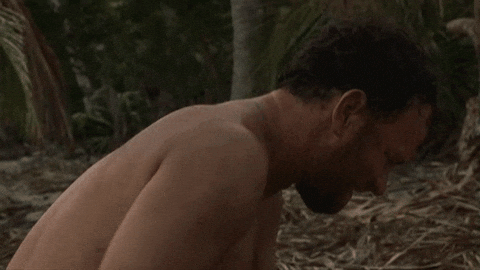 I knew this feeling would come.  I've been waiting for 3 long, headshaking years to feel this feeling I feel right now.  After Lev Parnas (Giuliani associate recently indicted on money laundering and campaign fraud charges he started begging for his life through Tweets, Stupid videos.  Tonight Lev took his case to the public by appearing on Rachel Maddow's show on MSNBC where he cooly and calmly delivers cock shot after cock shot to every single Trump supporter around the world.
Trump not only knew everything, but he also directed the entire plan to have the Bidens investigated by withholding military and humanitarian aid to the war-torn country.
So this is why Devin Nunes randomly went on Fox and said "OH YEAH, now I remember speaking to Lev Parnas!" #Maddow pic.twitter.com/wFvVEKmWwz

— Erick Fernandez (@ErickFernandez) January 16, 2020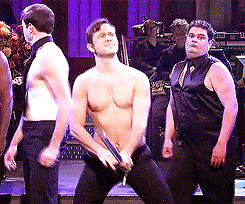 Listen, does Dean think Lev Parnas is an honest and credible witness?  No, but documents are documents and this fucking guy gave EVERYTHING to Congress in an attempt to mitigate his exposure, and it gave me a massive karmic boner.  Like the planets aligned or I finally got that flappy booger out of my sinus cavity with a good blow.  Yunno, satisfying
Lev Parnas and his attorney this morning have released their second soon to be hit of album one. pic.twitter.com/8mF5HqZHD3

— Adam Parkhomenko (@AdamParkhomenko) January 14, 2020
Parnas's Lawyer went so far as to edit a video to prove how close Trump and Parnas were which along with Whatsapp, text messages and physical evidence, the Senate is being forced to give Trump a big boy trial with documents and real-live witnesses.  Including that time Parnas talked about following US Ambassador to Ukraine Marie Yavannovith and having her killed for some reason.

Now that's what I call exciting.
If you've screamed 'Trump is innocent and perfect' on Twitter for a few years, I'll be enjoying your meltdown, bathing in your gun-toting, gay-hating, racist tears. Not because I hate the guy but I've invested A LOT of time capital into this thing and he's guilty as fuck. I'll get to experience the world's biggest asshole eat a bag of dicks in real-time.
That's more my jam.
D