Marriage sucks.  Some of us take a swipe at making others happy and flame out miserably while smarter people do shit like this.
Know your worth bros…. the sky is the limit pic.twitter.com/PII3sWoXrZ

— Maybe: Jacoby (@Getthebagcoach) May 21, 2020
Marriage is a commitment to a life of constant anxiety and stress.  It's about anticipating and mtg the needs of another human being for the express purpose of skirting loneliness or making a family.  Not only does marriage only work out 65% of the time, but it also happens to be a completely useless, expensive right of passage that's more of a jail sentence than a partnership depending on who you marry.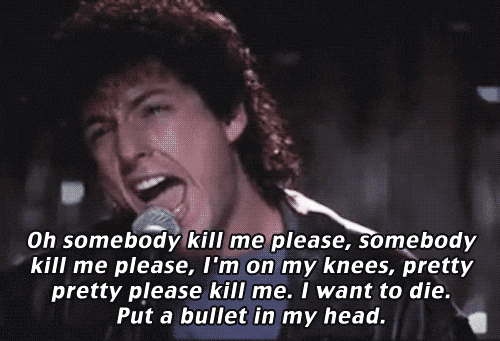 We conducted a straw poll on marriage yesterday at @Itsdeanblundell on Twitter and the results were predictable.
Not only are the majority of married peeps liars, but they also stayed away from voting out of fear their spouse might follow them on social media.
🚨 Relationship Straw Poll for the podcast today:
Are you considering separation/divorce when quarantine ends?

— Dean Blundell (@ItsDeanBlundell) May 21, 2020
Around 16% of respondents told the truth about their relationship intentions post quarantine while 84% were performance voting out of fear.
You don't need someone in your life every day to feel happiness.  If you have cable and or wifi, you already know this.
Some of you are actually happy with your arrangements and that's ok.  But deep down, we all look back on the day we made that decision to be legally tied to another human and wonder what life would be like if you didn't have someone who relied on us for their own self-worth.
That's why this guy is a hero.  He was willing to take bullets in front of dozens of people while being recorded instead of saying yes on the spot, instead of waiting to give her the shitty news in private.