Sometimes being cool comes at a steep price.
Joe Cool here was trying to light his cigarette with a flaming shot of vodka and what follows is panic like you've never seen before.
This guy opted for a plastic cup which immediately melted turning the vodka into an accelerant as the plastic gave way to the flame and BOOM.  It's skin graft time.
Pro Tip: This is how it's done.  Note the glass, glass.
This…
Not this…
This…
Not this…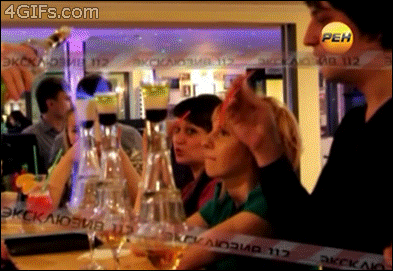 Happy Sunday!!
D