SNL funnyman Pete Davidson has been on quite the whirlwind of emotions the past 12 months. From having his role on SNL expanded and his comedy act taking flight to being the self-proclaimed 'contest winner' or 'forever plus one' of now ex-fiance Ariana Grande, Davidson's name has been plastered all over headlines lately for numerous reasons.
Well, consider this one for a very good reason as Pete stood the fuck up for his ex's ex.
Source: Pete Davidson kicked out a heckler from a stand-up show on Monday after the audience member yelled out an inappropriate reference to late rapper Mac Miller. The Saturday Night Live cast member opened a joke at the South Orange Performing Arts Center in South Orange, New Jersey by saying, "My friend died in my apartment." The heckler fired back, "Mac Miller?" Miller, who died of an accidental drug overdose in September 2018 at age 26, dated Davidson's ex-fiancée, Ariana Grande, prior to the comedian's relationship with the singer. "I'll wait," he tells the crowd, calling the heckler a "fuckface." "I will not continue until that kid's gone … I'll leave, so if you want the show to continue, call out the person who did it … I'm not gonna deal with that shit at my show."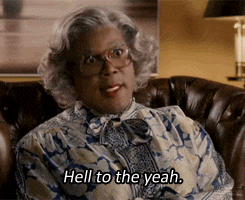 Fuck yeah, Petey! We stand for Malcolm too, RIP big homie.
Newsflash, don't try and be the cool guy at the comedy show, it never ends well. Just sip your drink, laugh when you choose and keep you loser comments to yourself. Hear the punchline, don't become one or you will end up like these fools: