Prejudice refers to the beliefs, thoughts, feelings, and attitudes someone holds about a group.
Watch this video from Canada's number one right fighting, daytime talk show 'The Social' and try to RELAX
Love to see @HockeyCanada weigh in on the comments from @jessieraeallen ? #FireJessAllen

— This Guy (@severguy19) November 13, 2019
Here's the whole self-indulgent, judgemental, overly boring-ass conversation.  I Actually can't believe it's still up.
We are not rich and my kids are not bullies. Thanks for insulting my children who love to play Canada's favourite sport #FireJessAllen

— kelly Crombie (@CrombieKelly) November 13, 2019

So listen, if we're calling balls and strikes ruthlessly, don't we have a moral obligation to go on some kind of time-consuming tangent to get #FIREJESSALLEN trending?
It is painful. https://t.co/ULUOIFJqfc

— Jessica Allen (@jessieraeallen) November 13, 2019
2/2 Hockey helped my anxiety ridden son find an outlet where he felt safe.
It gave us a second family. We travel all over because of it. These boys give back to the community. Maybe if you take your head out of your ass long enough you would see the lives it changes.

— 🇨🇦Sarah Ayres🇨🇦 (@35Ayres) November 13, 2019

I'm not the least bit offended by what Jess (using her first name not because I know this person but it's less time consuming) said but it set off the same "What the fuck did you just say?" alarm in my head that Don set off on Saturday.
REALLY stupid to lump every hockey player/lover into the same shitty category. Mean, Bullies, Angry, Disrespectful. I'm sure there was more in there too but it's not worth my time to go back and listen to that fucken drivel again.
She's seems about as sorry as Don was on Sunday, too.
I hate to say it but a lot of you are proving the point I tried to make. https://t.co/WhCKhBQzcs

— Jessica Allen (@jessieraeallen) November 13, 2019 Ahhhh.  The old 'I know you are but what am I' bit.
You know, for such a spiritually perfect woman she certainly doesn't apply the same intellect to Twitter responses as she does to her show.   Let me help you, Jess.
"My experience has been Don fits the most negative stereotype you can find of the hockey culture." (don't pretend there isn't one, because there is.)
BOOM.  Jess doesn't have to degrade herself anymore with the silly Twitter responses and you don't have to call for her head!
Win/Win.
And Jess, if you insert "I'm sorry for how I portrayed ALL people who love hockey as bullies and rich assholes yesterday", prior to the 'My Experience…" line I just gifted you, it'll all settle down and you, unlike Don Cherry won't lose your job and your memory between now and the weekend.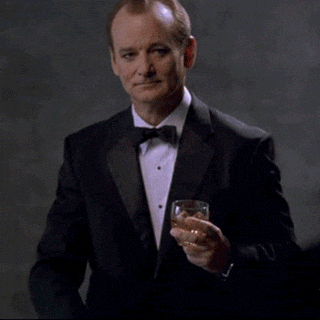 The cancel culture dipshits are just as divisive as the righty-whities.
Yes us hockey parents are just horrible people. Having our WHITE KIDS play a sport they love. Teaching them respect..making life long friendships. spending weekends away at tournaments! After your comments I can see why people have been mean to u. #FireJessAllen pic.twitter.com/llonNkcNjC

— Jenny (@jovi1234) November 13, 2019
Stay warm you beautiful people!
D