Good thing this rank prissy, born again is covered if Jesus' magic blood. She's lucky.
OK, Boomer. pic.twitter.com/7NToEpI1FP

— Dean Blundell (@ItsDeanBlundell) April 5, 2020

But, it is Palm Sunday and maybe evangelical's have extra 'Jesus Power' today as we mark the 2021st anniversary of "The Christ" arriving in Jerusalem on his triumphant donkey.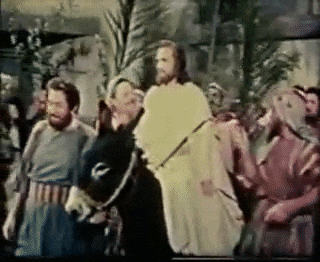 Normally, Evangelical's are cumming in their mystical underwear today but #COVID19 is a real fly in the church-going ointment.  Mind you, if you're lucky you can join a church service online scoring a free gift card in the process.  Nothing like a gift card with your salvation, kids.
What time to be alive.
Palm Sunday. New Sermon Series. Big Announcment. Gift Card Giveaway.

New Life kids at 9:30am & Sunday Service at 10:00am https://t.co/rQVbOPeKUz pic.twitter.com/F1RXxdkamv

— NewLifeChurch (@NewLifeChurchWY) April 5, 2020
On the bright side, if more brain dead Christian boomers like this 'Jesus Blood Lady' keep going to church, we won't have to worry about them much longer.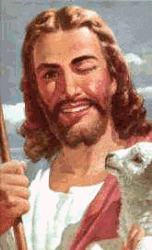 Amen.
DB