It gets gnarly at the end…."GIVE ME THE GUN".
That guy is really mad.
Source: (Texas) Lucas Martin, 25, was driving home with his girlfriend and their 1 and a 1/2-year-old when they say Armando Montes sped up behind them.
Armando Montes is facing multiple charges in connection with the incident.
Video captured him hitting a motorcyclist. The motorcyclist is going to be OK
This is why driving to the US isn't on my to-do list between now and ever, because it's full of meatheads like this, with guns.  If he's crazy enough to bump into a car with a kid in the back he has zero problems shooting me in the head if I cut him off or go before it's my turn at a four-way stop.
We don't know what the nerd behind the wheel of the car did to piss crazy pants off but it musta been the WORST.
If Armando is 10 bells road rage crazy, I'd put myself at a 4.  I used to be 8 bells crazy but my newly enlightened common sense zen(ish) perspective took me down 4 bells in two years.
My working road rage motto is "What am I going to teach this clown in the thick glasses with the brain full of shit"
Granted, the last three-quarters of that quote is fairly aggressive but it has to go somewhere before I accept my chasing him down or honking at the 'shit stain whose head I'd like to remove from his shoulders and run over with my car.'
Then, I'm usually good.
I look retaliating on the road like yelling at a homeless guy walking across the street in the middle of traffic.
Why bother?
Do you think some moron to is going to 'get it' after you honk at the dick on the crosswalk or 'horking' on the passenger window of the pile of human garbage who cut you off two exits ago?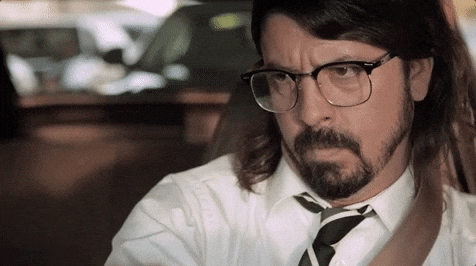 Save yourself the hassle and let it go, after verbally assaulting them from the safe confines of your car, then carry on whistlin' goddamned dixie.  Unless that's racist.   It's a safe person's bet on both accounts.
Pip pip
D