Jussie Smollett is one of the worst people in pop culture history.  Last January, Smollet staged an extremely elaborate and scary attack on himself that should have resulted in him spending a considerable amount of time in prison if it wasn't for State's Attorney Kim Foxx's complete fumbling of the case.  Her handling of the case was extremely suspect, and the FBI continued its investigation right through the time when all charges were miraculously dropped.  As part of that ongoing investigation, an Illinois judge has forced Mr. Smollett and his manager Frank Gatson to turn over ONE YEAR worth of phone records.
Well, Google is being forced to give turn over their records.  It's not like you can trust these guys to do the right thing.
Source: An Illinois judge granted two sweeping search warrants ordering Google to turn over a year's worth of data from Jussie Smollett and his manager as a special prosecutor probes whether or not the "Empire" actor staged a racist and homophobic attack against himself.

The warrants, filed last month in Cook County Circuit Court, will give investigators access to Smollett's and his manager's texts, emails, photos, location data, drafted and deleted messages, any files in their Google Drive cloud storage services, Google Voice texts, calls and contacts, as well as their search and web browsing history, dated between November 2018 and November 2019, according to reports by the Chicago Tribune.
I would figure being known for Empire and his little stunt would be bad enough, but the way he lied so blatantly and recklessly to everyone for months has made him an enemy of the people.  Everything he thought he had escaped is coming back tenfold and he is most likely looking at some jail time as a result.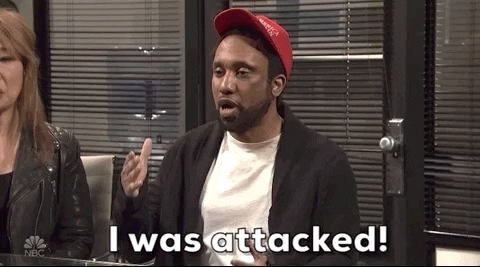 I don't hope for any person to lose their freedom, but I don't think Jussie Smollett is going to find many protestors screaming about injustice outside the courtroom that holds his trial.
He's been guilty in the court of public opinion for a looooooong time.