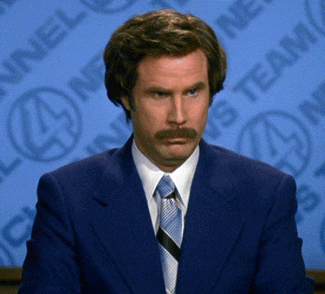 MAYBEEEEEEEE you should have communicated that sentiment to your husband WILL SMITH, so he didn't slap the shit out of Chris Rock, embarrass himself and become a forever meme.
I don't believe you Jada. I have to be VERY careful here. Leave it up to a lady to say one thing and mean another.
Jada in that video
" I don't give two craps what people think about this bald head, because I love it"
Just found something highly ironic…a clip of Jada Smith from a interview 6 days ago posted on her tiktok about her hair. I don't think anyone was in the right but fuck Jada Smith honestly 😂 #WillSmithAssault pic.twitter.com/bqTadCec1Y

— Kamera📸 (@fatyoshiboobs) March 28, 2022
Jada at the Oscars, after Chris Rock made his C level joke at best.
Ya she totally seems like she doesn't care AT ALL. You all know what happened next.
VIA JAPANESE TELEVISION: The uncensored exchange between Will Smith and Chris Rock pic.twitter.com/j0Z184ZyXa

— Timothy Burke (@bubbaprog) March 28, 2022
Here is my two cents. Will is a broken man, emotionally. To have your wife give you one look and you go slap and man on national television tells me all I need to know. It's like if Will didn't do that Jada is going to call up some young man and have another entanglement.
Wills soul left his body after Jada cucked him and made him sit on her "Red Table Discussion" Podcast while she went into the detail about her "entanglement" and having her back blown out.
Worst. Will has lost his mind and needs help. OR he needs to leave Jada ( which he should have done after the Red Table Discussion) and move on with his life.
Wild times. Hey Jada, next time you "don't care" what people think about your hair actually mean it.
I know it's a condition and it's not easy for her to deal with, but if it is a sensitive subject say that it's hard, don't lie and say you don't care and then care.