"S*** my d***" – Drew Doughty as he scores the OT winner to defeat the Calgary Tkachuks. pic.twitter.com/6vVvFMDjl9

— Flintor (@TheFlintor) October 9, 2019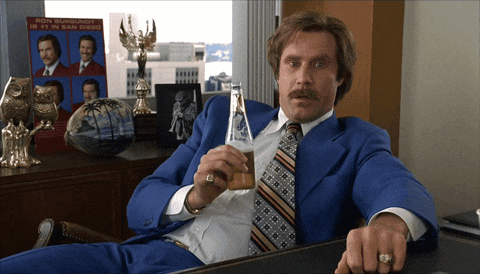 @flintor is a must-follow for hockey fans.  He's topical, fair, and the best hockey 'Gif's??' in the business.
Drew Doughty might be one of the funniest, nicest most genuine guys on the planet. On and off the ice.  But HOLY MOLY MOLLY, does he hate Matthew Tkachuk and the Calgary Flames.  Like super hate.
The kind of hate that makes a man scared to feel when he's triggered because that man KNOWS there's a resentful stick of dynamite buried deep in his psyche.
This goes back 3 years to the first time these two met courtesy of a Tkachuk's elbow to Doughty's face and to this day, Drew Doughty hates Matthew Tkachuk guts and NO NONE loves it more than Tkachuk:
Is there a finer way to settle a fight between two world-class hockey players than an OT goal in the other guy's barn after the other guy scored?
Nope.
There is however a better way to celly than a group invite to 14000 Calgarians to "S*** my D***"!"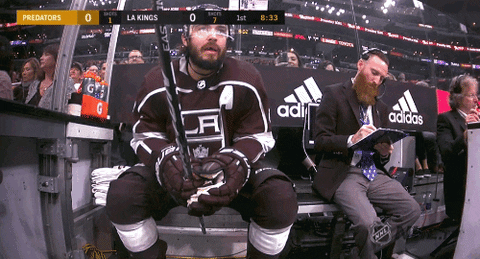 I like it.  It's funny and clearly not mean to be taken literally but everyone's gonna S*** their P**** over the invite to fellate him.
That's ok.  It's white noise.  Social Media filler meant for the lowest common denominator.
I wonder if the NHL is gonna use this to A) suspend Doughty for vulgarity or B) look at turning in rink mics off during Flames/Kings games TFN.
Tkachuk had a couple of goals on the night including this insane lacrosse goal in the third:
Art ™#LAKvsCGY | #Flames pic.twitter.com/k0z9pj7DFP

— Calgary Flames (@NHLFlames) October 9, 2019
I hope these two hate each other forever BTW. It's the best rivalry in the NHL, period.