NY POST – The siblings dubbed the "world's most identical twins," Anna and Lucy DeCinque, have revealed their mom wants them both to get pregnant at the same time with their shared boyfriend's babies.
The twins made the startling confession on Australia's "Today" TV show. Any baby would be both half-sibling and cousin. The 33-year-old sisters, who are both dating 35-year-old Ben Byrne, said: "Love is love, we are all adults.
"Our mom's actually convincing us to give birth naturally.
"I don't know how that's going to work."
They continued: "We need to be pregnant at the same time.
"How is that going to work?
"It's going to be another challenge. There's a lot of pressure on Ben."
Wow.   Some girls are so lucky.  Can you imagine having another version of you that gets to love one man half the time, all the clothes and makeup you want, and you get to go to bed with your identical twin and your boyfriend every night?
Seems like a dream scenario for them.  These girls have been together since inception and are and would rather share everything including a penis, then spend time apart.  That's incredible to me for many reasons.
 I'm sure there's an incest charge here somewhere.  Not that I'm calling it in, but anyone willing to commit the backwoods felony of incest loves their sister, so that has to be recognized.
 Their Mom is convincing them to give birth naturally.  Does that not sound like a mother who's supportive of her daughters running a train on their man?  Does that bother anyone?  Again, I won't be a fly in the ointment, but it's worth noting.
Do they split the chores?  Maybe Lucy is fine with Laundry but hates loading and unloading dishwashers.   Maybe Anna likes a pinky or two but is NOT ok with a light spanking.  Ben Looks like a guy who probably doesn't really care what he has to do to keep this going and that's the right attitude.
Nothing to see here other than that thing we all wish we could do which is to clone ourselves and cut down on workload.
Tip of the hat to you Ben.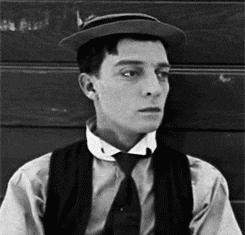 There's landing with your ass in the butter, then there's Ben Byrne who's about to make baby's with his butter with two women who should probably be in jail.