A woman who stabbed her boyfriend in the face after he caused them to be kicked out of a Bryan Adams concert at Mile One Centre last summer will return to court in May.
Source:  The woman told the court she and her boyfriend had gone to the concert with her mother. Near the end of the show, she left her seat to stand with the crowd closer to the stage, and a man sitting near the front took issue with her, she said. The man took out his phone and said he was going to report her, and her boyfriend took the phone and threw it.
(Wait for it…)
"That's when security got involved," she testified, telling the court she had decided to leave with her boyfriend when he was told by security personnel to get out. "I was upset. Mom said I missed a good part of the show.
"I remember going upstairs and asking (him) why he would ruin the last 20 minutes of the concert when there was basically no need," she said. "I wanted him to leave. I told him he ruined my night, that he should have kept his hands to himself and none of it would have happened. I was pretty upset."
(Wait for it)
As the man went outside to have a cigarette, she took a pot of macaroni salad from the fridge and threw it at him, missing him and hitting the open door instead.
The woman said that after her boyfriend threw her to the floor a second time, she grabbed a small paring knife from the dish rack on her kitchen counter.
"I decided to pick it up, I guess to instill fear because I wanted him out of the house and nothing was working," she said. "He came towards me. I literally had the knife three seconds and then he had it in his hand and threw it. I don't believe the knife touched his face at all."
The woman said her boyfriend then told her that he was going up the street to her mother's home to get a cigarette and left. She said she asked her 11-year-old to watch the other children while she followed shortly thereafter, worried her boyfriend would tell lies about what happened. 
"I said I was thirsty because I had nothing to drink since the concert and I was really dehydrated and I felt like I needed to spit," she testified. "I didn't want to do it in the car so I asked (an RNC officer) nicely to open the door and he didn't want to."
At a moment when the car door was open, the woman said, she decided to spit anyway.
YES!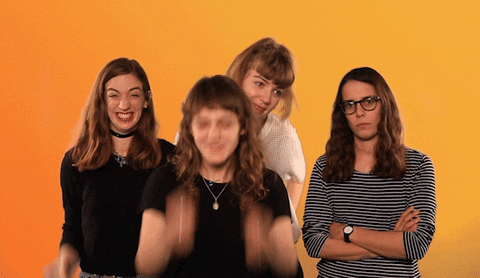 In the words of Homer Simpson:
I get the odd domestic disturbance or a shouting match of sorts but stabbing seems like a strong reaction to a disagreement.  Especially the father of your kids.  Especially in the face.  If you're going to stab someone, don't stab them in the face.  You should never stab anyone, but if you do, go for the buttocks or a thigh.
And when the fuck did Bryan Adams become important enough to stab your boyfriend over?
Bryan Adams:
-Moved to the UK and abandoned Canada (not that I care but it should be factored into how serious you take the last 20 minutes of his show.
-Hasn't been relevant since Kevin Costner's Robin Hood.  92.  1992.  27 years ago.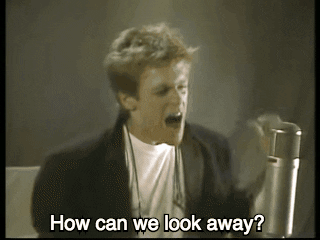 -Would rather take nude pics of people or go birding in the Scottish Highlands than play a show in Newfoundland so I doubt he cares about these two.
-Is the Richard Marx of Canada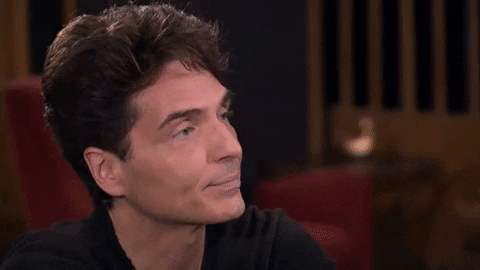 When deciding how I'm going to deal with misplaced emotion, I consider what it is I'm getting emotional over and Bryan Adams Encore isn't one of those things.
Consider this next time someone invites you to a Bryan Adams concert.  This song is about a sex act you can get Pink Eye from.  Real responsible, Bryan.