680 News: Police say they were called to investigate a brawl between two senior citizens that broke out during a bingo game at a long-term care facility in Rideau Lakes Township, Ont.
Provincial police say they were called after an argument over seating between a 79-year-old woman and 86-year-old woman escalated into a physical altercation.
Police say the dispute led others in the room to become involved in the brawl.
No one was injured in the incident.
Police say no charges were laid after an investigation.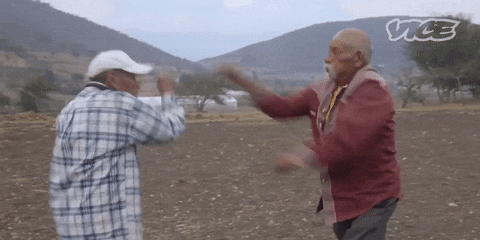 When the highlight of your week is jello or a visit from a grandchild who's just there to protect their inheritance, you can bet your Ben-Gay seating arrangements at Bingo are a BIG fucking deal.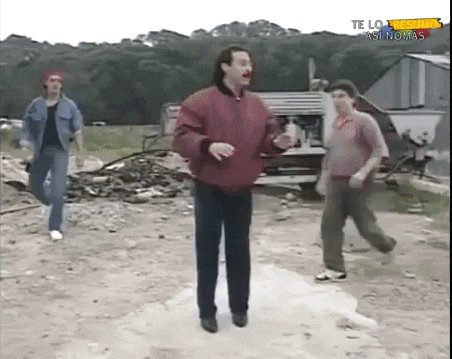 To you and, it sounds crazy but to me it's easy to understand.  When Maude plays Bingo, she always sits next to Ann because they've been there for years together and have developed one of those A-sexual 'Thelma and Louise' type bond.  In comes, Mildred whose just been dumped there by her kids after her husband passed away of a massive heart attack in the Garden.  She wasn't expecting it, and she's a little rattled.
Mildred accidentally takes Maude's seat, Maude taps her on the doily lace around her nighty and says "Excuse me, that's MY seat."
Mildred pretends not to listen and readies her bingo card and dobber for the game.
Maude's not pleased and says loudly with increasing anger in her voice "I said that's MY SEAT, BIIIIITTTCH."
Mildred snaps.  All the emotion she's been holding in over funeral sandwich's watching crocodile tears roll down well-wishers face at her husbands funeral, burst's like a poorly built South American damn.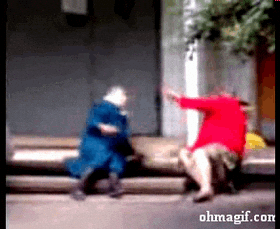 They started with purses, and they each landed a couple of shots I'm sure, or the police wouldn't have been called.
Make sure you spend more time with your elderly relative.  They get jumpy all cooped up, waiting to die and I'm not joking.
That's how these fights start, so if you're feeling guilty about ignoring Grams for the last couple of months.  Pick up the phone and check in once and a while or show up with something soft to eat and a smile.
Change starts with us.