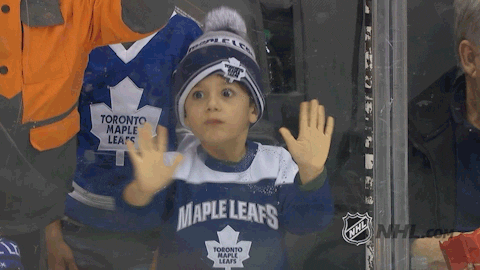 With 41 games in the books for the Toronto Maple Leafs, the team is now exactly at their midway point for the 2019/2020 season.  The team stands at 22-14-5, for 49 points, with 41 games left in hand.  Notably, since Sheldon Keefe replaced Mike Babcock, the team's record has improved from 9-10-4 (under Bab's) to 13-4-1 under Keefe's Leafs. With that said, do you Leafs Nation think that it is possible for the Leafs to get the 95 points that is typically required to make the Stanley Cup Playoffs?
Positioning
As of now, the Leafs are 2nd in the Atlantic division, gaining ground on the Bruins who ran away with the lead earlier this year.  However, following closely are both the Tampa Bay Lightning and the Florida Panthers.  Remember that the top 3 teams in each division make the playoffs, while the remaining 2 teams with the most points in the conference earn a wild card spot.
Let's do the Math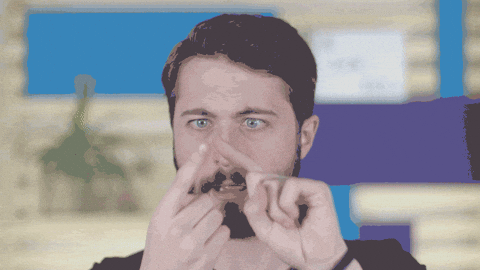 We've gone through some of the numbers already, but to get to 95 points the Leafs will have to earn 46 points in their final 41 games.  If they were going to gain the 46 points all on wins alone it would take 23 wins but realistically, that won't be the case, not because they can't but because there is bound to be a game or 2 where they lose in OT or shootout.
That means they have to win roughly 54% of their remaining games when you consider that they might gain points from one or two OT or shootout losses.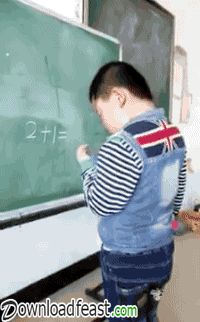 Under Keefe, the Buds winning percentage is 72% which is much higher than the 54% needed in the race to 95 points.  They've earned 27 points in 18 games.  If they continue at this pace there is no doubt in my mind that they'll make it to the playoffs.
Then we'll get to see this beautiful sight that I will probably never contribute to myself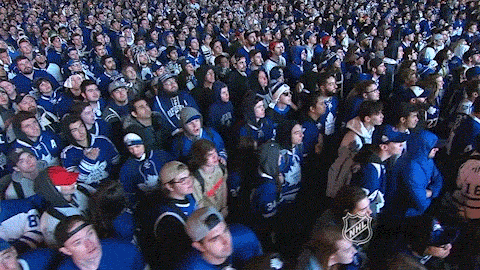 Because the pub is much more comfortable and easier to get a beer.
What do you think?  Do we make the playoffs this year?