No one is as pumped as Kyle Cushman who painstakingly went through the Leafs roster for height and weight differentials for each player going into the 2021 season.
Kyle's a student and while compiling a list like this seems like a colossal waste of time to me, huge props to the young man for doing this kind of leg work.  You can't judge future performance but I can't wait for the obligatory Steve Simmons article connecting Matthews 12 pound weight loss to a lack of commitment to Stevie's favorite team.
Other than wanting to know how a man can grow an inch at 30, I want to know why so many Leaf fans give a shit about Rourke Chartier's weight loss.  I'd also like to know who Rourke Chartier is so maybe this list isn't for a guy like me.
You have to be a level 12 hardo to assume anything from your favorite hockey player's weight gain or loss before the start of the season.
I'm just waiting for the first tweet questioning Morgan Rielly's commitment after going from 6'1 to 6′.
And what about Mitchy??  I don't see his commitment to winning in either the height or weight category and that really bothers me.  Did he lose MORE than 3 pounds?  And what's with Hyman?  Is he sick??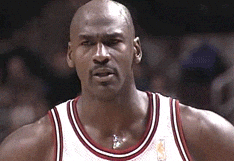 FYI: Keep an eye on Alexander Barbanov, FA signing from the KHL.  I looked him up this morning after reading Tavares' take on the Russian forward being impossible to get off the puck.  He looks a little Datsyukian and Keefe plans on playing him with Spezza and Simmonds on the fourth line.  Someone put a Barbanov highlight package together and it's worth a watch even though he's wearing Leaf 'Legend' Sergei Berezin's #94.
Dean
PS: If Spezza is starting to shrink at 39, he'll be 5'6 by the time he's 30.