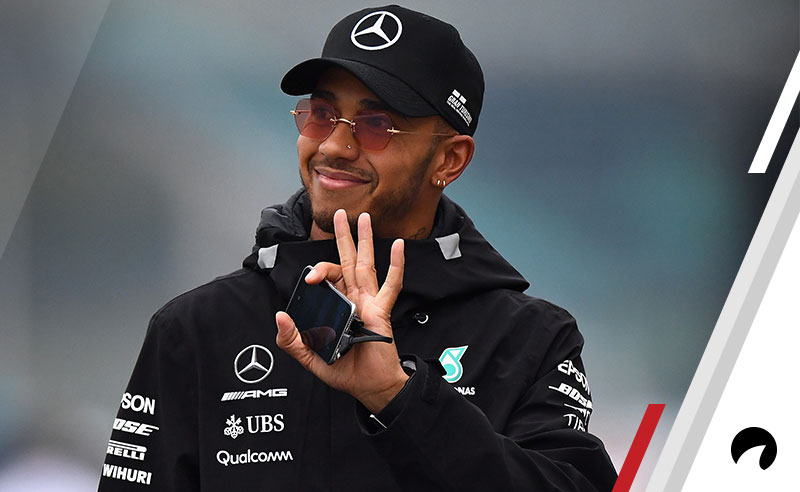 The Formula One caravan rolls into Suzaka for the 17th race of the season this weekend and, once again, Lewis Hamilton is the betting favorite and opens at -138. Hamilton has won five of the last six races this season and has also won three of the last four races in Japan. Until Hamilton doesn't win, he's the favorite every time out.
Here are my three bets for Saturday night / Sunday morning in Japan:
P1: Hamilton To Win Outright (-138)
I hate making bets with more juice than -130, but I really like Hamilton to continue his winning ways both on this circuit and overall. With Valtteri Bottas moving aside to allow the win last week, we know that even if Hamilton is riding in second, Mercedes is going to give the win to the Golden Brit.
P2: Hamilton and Vettel Combination Podium Finish (-120)
The top two drivers in Formula 1 have a combined eight wins in Japan over the last 11 races at Suzuka, so picking them both to finish on the podium this weekend isn't much of a stretch. With the separation of teams and drivers at this point in the season, to get this bet at -120 is fair.
It also acts as a bit of insurance if Hamilton doesn't win the race outright. If Hamilton isn't the winner, there's a really good chance that Vettel is the next best option and if Hamilton isn't the winner, he's sure as heck gonna be close.
P3: Charles Leclerc Top-6 Finish (+300)
Charles Leclerc is joining the big boys at Ferrari next season and is tabbed as potentially the next great Formula 1 driver. Leclerc finished 7th in Russia, narrowly missing the Top-6, so let's take a chance on the 20-year-old with +300 odds in Japan this weekend. Leclerc has been appearing closer to the top of the field as the season progresses and he's a good a bet as any to help with some plus-money this week.
Check out the full list of odds to win the 2018 Japanese Grand Prix below:
2018 Italian Grand Prix Odds

| Driver | Odds |
| --- | --- |
| Lewis Hamilton (Mercedes) | -138 |
| Sebastian Vettel (Ferrari) | +250 |
| Valtteri Bottas (Mercedes) | +900 |
| Max Verstappen (Red Bull) | +900 |
| Kimi Raikkonen (Ferrari) | +1400 |
| Daniel Ricciardo (Red Bull) | +1600 |
| Esteban Ocon (Force India) | +100000 |
| Sergio Perez (Force India) | +100000 |
| Kevin Magnussen (Haas) | +100000 |
| Romain Grosjean (Haas) | +100000 |
| Charles Leclerc (Sauber) | +150000 |
| Pierre Gasly (Toro Rosso) | +150000 |
| Carlos Sainz (Renault) | +200000 |
| Nico Hulkenberg (Renault) | +200000 |
| Marcus Ericsson (Sauber) | +200000 |
| Fernando Alonso (McLaren) | +200000 |
| Stoffel Vandoorne (McLaren) | +300000 |
| Brendon Hartley (Toro Rosso) | +200000 |
| Sergey Sirotkin (Williams) | +400000 |
| Lance Stroll (Williams) | +400000 |
Odds as of October 4 at Bet365