another classic wheel of fortune L "I'm declaring victory" lmao pic.twitter.com/lazHrNcNWN

— Wood Slanga (@anthme) November 17, 2020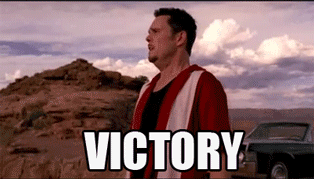 You just hate to see it. Alex was STUNNED. He had no idea what he did wrong. Not a fucking clue.
Mr. Classy, Pat Sajak was tough but fair when explaining why Alex embarrassed himself on national television. Best part is, Alex wanted to drop the mic on his opponents, (he was up by like, $30,000 when he did this) and it backfired on him BIG TIME.
A quick $7,500 down the toilet because he wanted to stunt on dem hoes. I don't hate him for trying take a piss their graves, but you have to make sure you have the right grave before you start taking a leak. And he most certainly did not.