Charles Barkley can't help himself.  Last night on ESPN's Paul Finebaum show, Chuck guaranteed the NBA is coming back so the Raptors can repeat as NBA Champions which is fine by me.  Maybe not so fine with TBS, but who cares.  It's the best news I've gotten in 3 months so let me marinate in this hope Sir Charles gave us last night, by mistake.
"We're gonna make a decision in the next week," Barkley said about the NBA. "I'm 100 percent sure we're going to play. I know my friends in Major League Baseball are going to play. I think that the hockey league is going to play.

"I think the pro football and the college football, they have to sit back and see how it goes for us."

Was Barkley just speculating, or does he know something that we don't? Later in the conversation, he said he was speaking based on conversations with TNT management.

"I do know this, talking to my bosses at Turner," Barkley said. "We're going to play basketball. It's gonna be in Florida and (Las) Vegas, or just Florida."
There we go.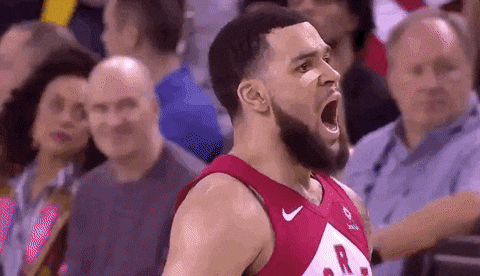 I can't wait to put 'will they or won't they' conversation to bed so we can talk basketball.
The NBPA's Michele Roberts is conducting team-by-team conference calls with players, detailing talks with NBA on formats for resumption of play in Orlando, financial implications of those options and gathering feedback, sources tell ESPN.

— Adrian Wojnarowski (@wojespn) May 25, 2020
If the If and when the NBA playoffs begin assuming they don't fuck with the format, The Raptors would get the Nets in a first-round series.  Outside of Milwaukee, they really don't have a problematic matchup until the ECF and by the time the league starts-up my assumption is everyone will be healthy.
-The Raptors have the best 1-10 in the NBA and it's not even close.
– Despite losing more man games than 26 other teams, the Raptors managed the third-best record in the NBA prior to the pandemic pause
– Norm, Serge, Gasol, and Freddy should be 100p
I'm personally salivating at the Idea of a Raptors/Clippers final.  Can you imagine Kawhi back in the building without home-court advantage a year after quenching a 50-year championship drought playing for the other guys?  Basketball has been so far away for so long, it's the first time I've considered that storyline in a Raptors repeat bid and it's giving me a sports boner.