The Buffalo Sabres are an absolute dumpster fire and have become the punchline of the NHL. Earlier this week they cleaned house and canned 22 employees, including GM Jason Botterill.
Turns out somebody screwed up as the team fired the head of hockey IT, Kyle Kiebzak by accident, and circled back and re-hired him moments after the announcement was made.
Live look at the Buffalo Sabres: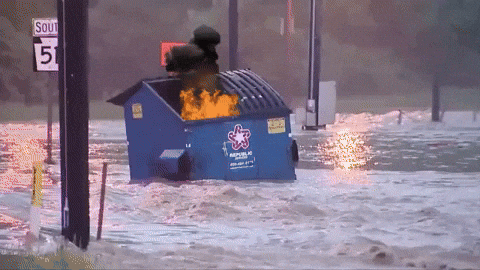 Here's more from Sportsnet's Elliotte Friedman on what the hell is going on in Buffalo:
Ignore your bosses at your own peril. But, this mass beheading (22 people, for now) affected people without security. People who breathed easier with the vote of confidence, taking it as a sign that they would be safe during an incredibly difficult time to find employment. Botterill had two years remaining on his contract. I believe the same goes for assistant GMs Randy Sexton and Steve Greeley. But, according to multiple sources, verbally agreed-to extensions for at least player development coach Krys Barch and AHL Rochester coach Chris Taylor (two years) were approved by Botterill, delayed by ownership, and will not be honoured. All of sudden, they are not employed, and if you are let go from a team, you can lose your health coverage (a bigger problem in the United States than Canada). I think that's cruel and wrong.
The other thing that happened in Buffalo was the Pegulas did a top-to-bottom review of their organization. It was, from what I understand, very in-depth. They went over everyone's schedule. How many games did you see? Where did you go? There is word they considered some of those schedules "light."Another exec said an agent told him he was having a conversation with Botterill about a Buffalo free agent minutes before the Sabres announced the firing.
Oh and by the way, the Sabres didn't flood their training facility and now the boards are warped. Brett Hull, it's all your fault…
Since you asked, heard a story from multiple people:

When they locked Harborcenter in March and melted the ice, they didn't properly monitor the HVAC. The boards warped and now need to be replaced.

Not saying Buffalo was ever going to be hub city, but I'm sure that didn't help. https://t.co/EhPBHpUJDQ

— John Vogl (@BuffaloVogl) June 19, 2020