Normally I'd start a blog like this with 'What a dumb fuck'.  But this 'dumb fuck' was able to scam people out of around 600,000,000.00 USD so those are the dumb fucks.  This guy is just an idiot.
A Nigerian influencer who posted photos of his life of luxury on private jets has been arrested amid claims of a £350million cyberscam. 

The FBI seized more than £30million in cash when they stormed the apartment of 38-year-old Raymond Abbas in Dubai when he was sleeping.  

Investigators say the Instagram star portrayed a billionaire lifestyle in order to 'lure victims from all over the world'.

Twelve other people were arrested in raids for their alleged involvement in the cyberscam. 

It is believed that investigators found email addresses of two million victims on several phones and computers seized during the operation.  

During the raid, luxury cars were seized as well as suitcases full of cash.    

'The suspect's targeted victims overseas by creating fake websites for well-known companies and banks in a bid to steal victims' credit card information and then launder the stolen money,' Brigadier Jamal al-Jalaf, of Dubai Police CID, told The Times. 

Mr. Abbas – who goes by the name Hushpuppi to his fans – is also accused of committing fraud in Europe, America, and Nigeria, police said.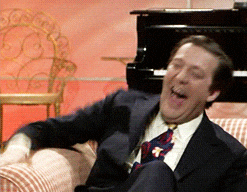 What an IDIOT.  I love all of it.  His whole story.  How does it make all those poor bastards who Gave Ray their life savings to a second-hand clothes trader from Lagos, Nigeria with little or no education who flaunted it all on 'The Gram' for years?  Jesus Christ.  That has to make them feel significantly dumber knowing they gave this guy their money.
The worst.
Those grapes are huge btw.  I guess you can afford HUGE grapes when you're able to suck 100k out of an old lady's bank account from the other side of the world.
Pro Tip: Don't parlay your half a billion-dollar Nigerian Prince scam into an Instagram influencer career like 'Hushpuppi', here did.