Rory McIlroy put Matt Kuchar in a body bag in front of a room full of people.
The two were receiving awards for their regular season ranking at the first annual Wyndham Rewards. Kuchar opened the door and McIlroy gladly walked himself right in.
Here's more: The duo, plus the other eight players who rounded out the top 10 on the FedEx Cup points list at season's end, were all together for a special presentation of the inaugural Wyndham Rewards winners. This year, those who finished inside that top 10 split up a $10-million bonus at the end of the regular season. McIlroy finished in second behind Brooks Koepka, and Kuchar came in third, finishing just two … yes, TWO points behind McIlroy. During the presentation, Kuchar brought up that infinitesimal difference, and how those points cost him $300,000. McIlroy had quite the rebuttal:
Rory eviscerated Kuchar today. 💀 💀 💀 pic.twitter.com/omtMHRS8rh

— Chris Chaney (@Wrong_Fairway) August 6, 2019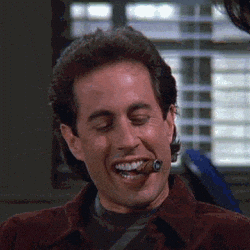 ICYMI:
UPDATE: Matt Kuchar "I missed the boat on this one" Kuuuuch got off his wallet.