I guess that's what happens when you hit someone else's ball.
David Duval started two under thru 2 holes. He's now 13 over after making a 15, which included hitting the wrong ball pic.twitter.com/NJCOqLVttd

— Joel Beall (@JoelMBeall) July 18, 2019
Eddie Pepperell's reaction to Duval's 15 (after carding a snowman) was outstanding.  He was penalized for hitting the wrong ball, made to march back to the tee and It all went south from there.
.@PepperellEddie's reaction to David
Duval's 13 on the 7th – pure shock.

"Oh my word.." 😳 #TheOpen pic.twitter.com/Wpez1hFzeR

— National Club Golfer (@NCG_com) July 18, 2019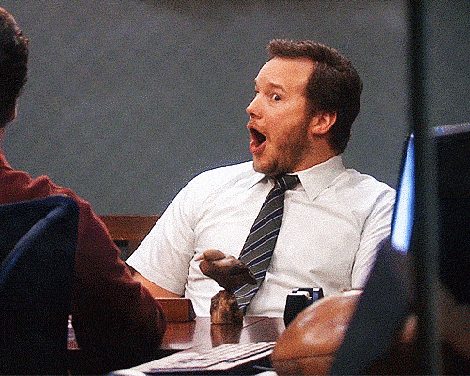 David Duval first round so far…

🐣 BIRDIE
🐣 BIRDIE
🅿️ PAR
🅿️ PAR
🥴 QUADRUPLE-BOGEY
😑 BOGEY
🤢 OCTUPLE-BOGEY
🅿️ PAR
😑 BOGEY

The 2001 Open Champion is 12-over-par thru 9 holes.#TheOpen pic.twitter.com/vGKnPCgl7l

— William Hill (@WilliamHill) July 18, 2019
Duval has withdrawn after the first round in two of the last 3 Open Championships and I can't imagine he's having a blast out there today after going 8 over on a par 5.  The automatic berth for former Champions should be tossed.  Tom Watson's battle against Stewart Cink a few years ago is the only time I can remember where a former champ playing on an exemption over the age of 45, played a meaningful round of golf at the Open.
David Duval's caddy trying to add up his score after a disastrous 7th hole at #TheOpen

15 swipes later, Duval goes from +3 to +11. Taking some heat off Rory pic.twitter.com/xrUAr1o1vX

— Vertem (@vertemam) July 18, 2019
They say 'Never Give Up".  They say 'Don't Quit'.
That might be the biggest lie ever told because it doesn't take guys like David Duval or Edwin Jackson into account.  Some guys should have quit years ago and they don't so they heap years of mental damage on themselves by setting themselves up for historical failure.
Like a 13 on a par 5 at the British Open.  On TV.