$31.8 Million Dollars.  Basically, 32 million in salary, guaranteed (unless he gets caught doing blow off a church pew.
CapFriendly.com breaks the whole contract down so you can see 1) how ridiculously rich the Leafs are and 2) that I'm not lying.
He made 11 mil over the course of his ELC.  All bonuses were guaranteed because Matthews is good enough that incentives don't mean shit to him.  He's one of 5-10 players in the league that can command front-loaded, real money, zero incentive, fully guaranteed contract.
Ladies, if you were to bring home a man making 16 million (plus 7.5 from Scotiabank Sponsorship, so make it 20) your mother would wear something so tight, and your dad would get him the good beer.  They would pretend to love you more than they have ever pretended to love you, and if you marry Auston Matthews, you'll never be closer to them.  They'll want to stay with you in Arizona in the summer and watch the kids as much as possible.  They'll house sit for you in LA and be at your beck and call.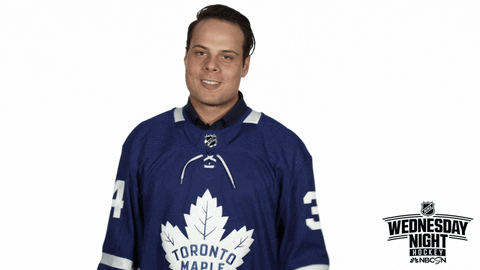 Right on, kid.  You deserve it.  We love you and we hope you don't fuck it up.
A 22-year-old man child is making 20 million a year to play hockey while we do what we do.
Suck on that tonight.